It Takes A Village
Perhaps this year has been the most paramount year for outdoor classrooms. Our outdoor classroom has always been an essential part of our program and mission. This year it had the added benefit of giving families piece of mind regarding their child's health during this pandemic-era. During this era, we have seen an increase in enrollment. Families are seeing the health benefits of spending time outdoor and the value an outdoor classroom can bring to their child's development.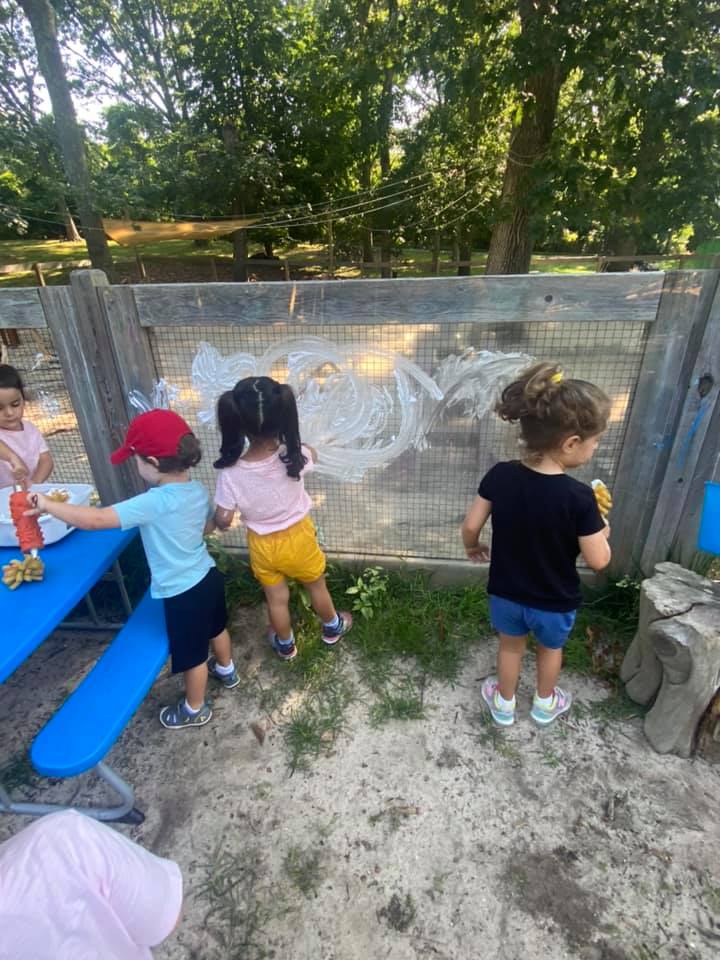 This year we have added a few new centers to our space. The children now have an expanded garden, butterfly garden, water tables, and two large climbing structures. The completion of these projects would not have been a possibility with out the help of local families and businesses. We are grateful for the families that have helped raise money through donations or our annual fundraiser with Southampton Soap Co. As always, Hampton Woods Landscaping, and MJS services have both taken our visions and upgraded them to help create the beautiful space we have. We are forever grateful for the collaboration with local families and businesses.
So much of the magic at ITAV happens outside. Each season offers new experiences and adventures. We all look forward to stories in the butterfly garden, art shows, winter solstice celebration, stomping in rain puddles, sleigh riding, gardening, mud day, and graduation celebrations.
Our Nature Explore Classroom has added endless experiences and lessons for our children to carry with them. We will to continue to evolve and grow our space to meet the children's needs, and look forward to watching its natural evolution.