It Takes A Village
Our Outdoor Classroom has set us apart from many of the local programs and brought members of the community together to help build and experience this space.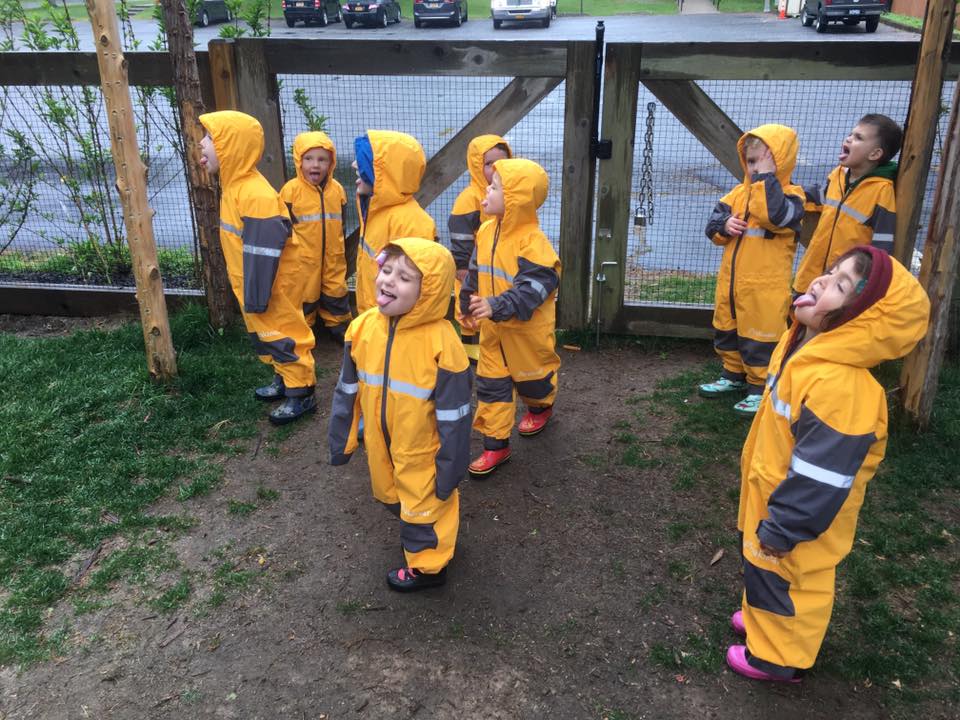 Since our initial meeting with Nature Explore, our enrollment has doubled. We believe the outdoor classroom certification from Nature Explore played a large role in our success.
We constantly look to evolve, grow, and change our space. In March we held a fundraiser with a local soap company, Southampton Soap Co., our families were huge supporters and we were able to raise enough money to purchase 30 all-weather suits. The children now experience our outdoor classroom even on rainy days! Those days seem to be their favorite.
Throughout the year, the children watched as the head teachers added to our space by building a weaving loom, a music board, and of course tending to our garden space.
We also continue to use our space to help bring our community together and to help educate families. In May we hosted a community event called Plant and Play. Families were able to come and experience our space and plant a take-home vegetable. While there, we offered families suggested literature so that they could better understand the importance of play and the research behind an outdoor classroom. Through this certification, we feel that we have been able to reach so many more people and to really help bring awareness to the importance of outdoor play.
At the end of our school year, we hosted an author presentation with Angela Hanscom. She helped to educate parents about our mission and how important and therapeutic outdoor play is at this age.
The certification from Nature Explore has given us the platform we were looking for to help educate and raise awareness regarding the importance of outdoor play. We know that our children look forward to exploring and growing every day in our outdoor classroom.