Jack and Jill Preschool
Our children love to play in the Nature area because there are so many different areas to play in from art, climbing, music, planting and digging in dirt.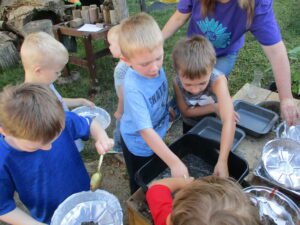 A local bank came and planted beautiful flowers around the nature area and the other flower planters in the area. The families enjoy spending time with their children when they come visit. It is fun to see the children's imaginations flurish in this area.