James & Anne Robinson Nature Center
As our outdoor classroom has entered its fourth year since opening to the public, we have continued to find it to be a meaningful and welcome space for families visiting Robinson Nature Center.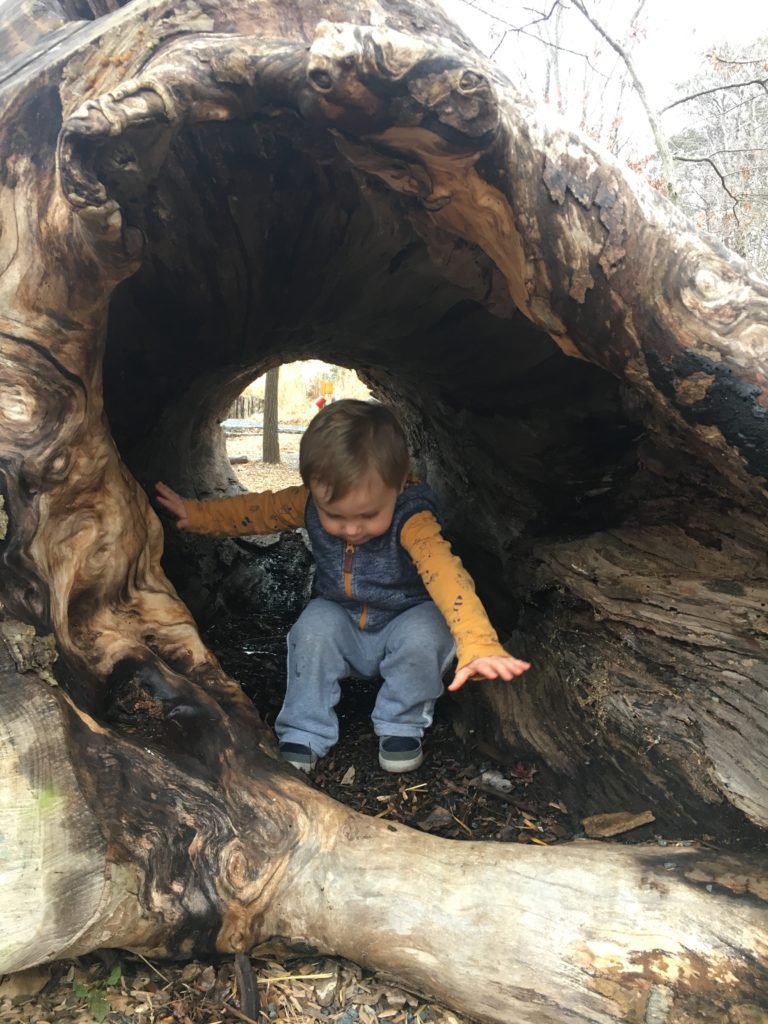 While we have maintained the six activity areas, we have added new elements each year to keep the space fresh and interesting. This year's additions focused on plantings with new two new posts featuring repurposed coffee cans, colorfully painted and planted with sensorily interesting herbs.
The space continues to receive many positive reviews from visitors. And, although everyone calls it something different, here is a sample of a few reviews in which our Nature Explore Classroom was a highlight:
"The outside area is under a canopy of trees, and perfect for connecting with nature and pretend play…"
"..the outdoor kids' space is very entertaining."
.."the playground outside, as well as the hiking trails, are perfect for little kids. HIGHLY RECOMMENDED."