James & Anne Robinson Nature Center
In 2017, we had some very special visitors join us in our Nature Explore Classroom. During the month of September, a milkweed patch we had planted two years prior hosted more than a dozen monarch caterpillars!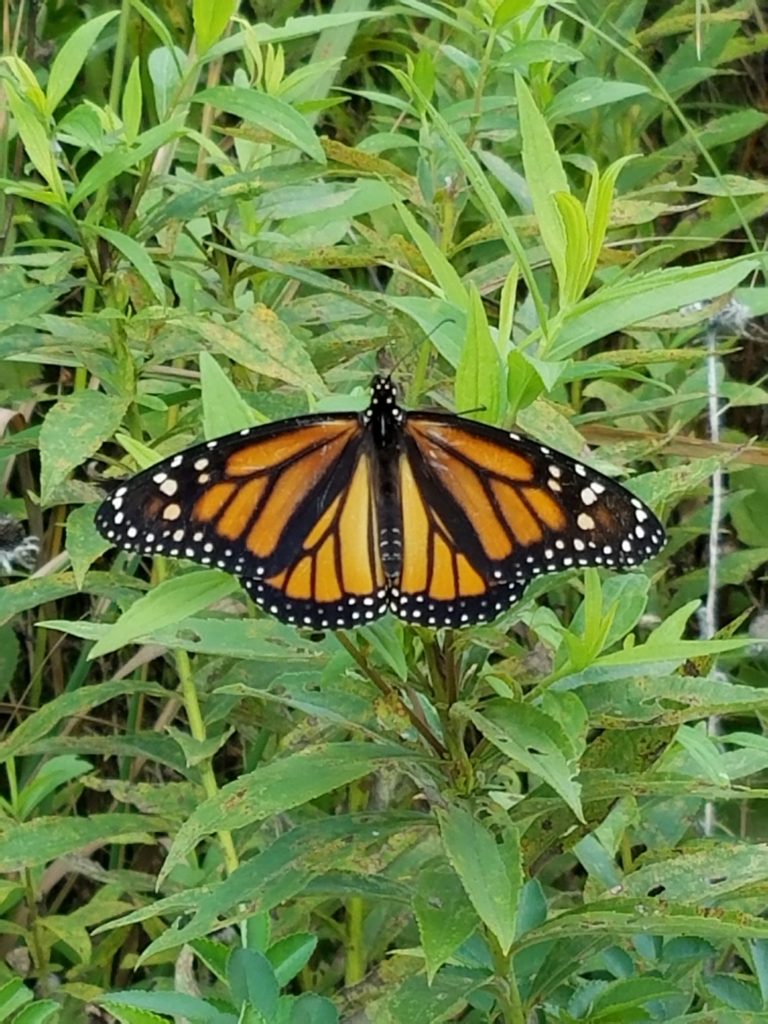 The caterpillars fed on the butterfly weed growing along the pathway edge. As the caterpillars munched away, we were able to point patrons to this spot to teach them about monarchs and native plants.
Additionally, in 2017, Nature Place received "mud" kitchen equipment and rocks painted like fruits and vegetables. The kitchen area has been very popular with young users of the space. One little boy during summer camp this August proudly offered me a pot full of special "soup" he had made himself.
During special events, we add kiddie pools full of dirt and clay to let children have the chance to truly make mud pies. This is always a highlight during those events. And though we love encouraging "getting messy" we also decided to encourage the idea of cleaning up after one's self. We created a special broom whose handle had been beautifully decorated with a wood burner by one of our staff members. The broom stays on our deck, and just its presence (without any signage or other form of direction) has encouraged young patrons to help us keep the deck space free of the pea gravel from our pathway that migrates daily to the space as kids play.