The Nature Explore Classroom at
Just for Tots #2
Our outdoor classroom, Just For Adventure was a work of love and labor.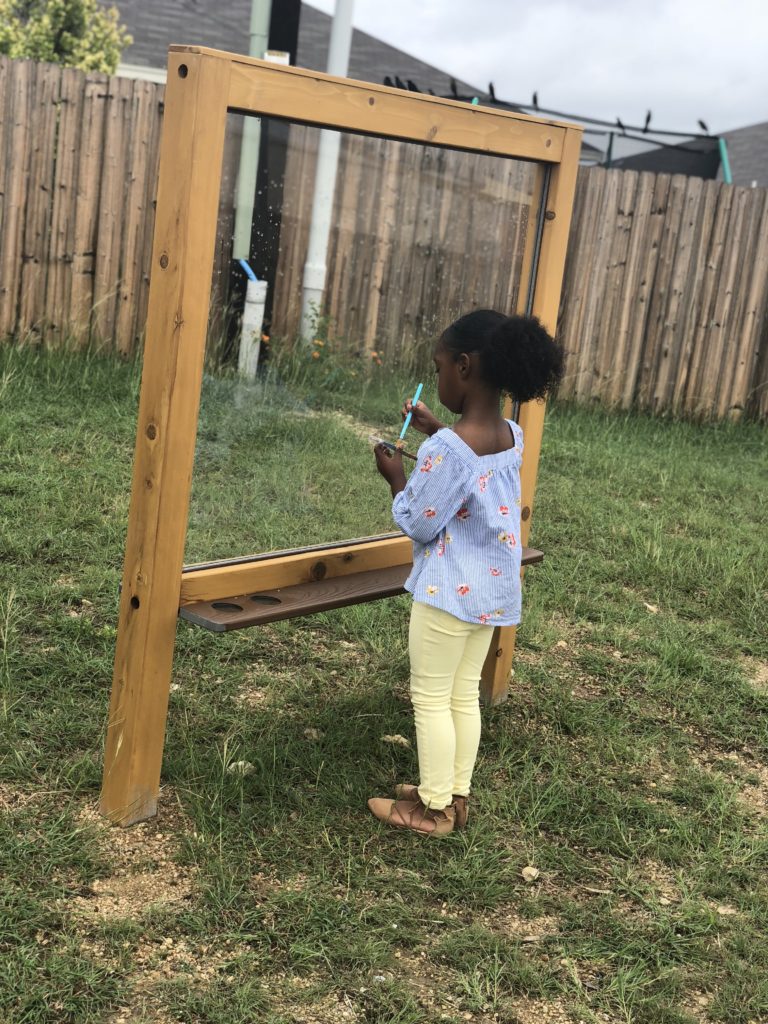 We had the input of teachers, families, and children on the details of the plants, added features, and extra touches. We were able to locate an old boat and a log cabin that were being given away that we brought into our large outdoor area for dramatic play opportunities for the children.
When you walk out into our classroom the first thing you notice is how the area is designed to maximize the large open spaces. The natural design of the landscape with its rolling hills and topography is one of the things that makes our classroom unique. The children get the feel of playing at a park, fishing at the lake, and riding their bikes on a trail.
Parents have contributed to fundraisers to purchase shade structures and other materials. Our local area has several other Nature Explore outdoor classrooms, so we were able to collaborate on ideas and resources with them. The Workforce Solutions of Central Texas provided funding for our design plan and consultation. Additionally, they supplied the funds for purchasing some of the equipment and materials. The building materials for climbing features, steps, stages, and platforms were gathered from a number of sources, but all are native to our area. The garden areas have plants, vegetables, and shrubs that are hearty and native to the area as well.
The children have enjoyed eating tomatoes, strawberries, and other foods that they have grown themselves. We hope to continue to add more plants, features and art opportunities to the outdoor classroom. It is an
ever-changing environment that we live in and we want our outdoor classroom to reflect those same concepts.
Address
2901B W Elms Road
Killeen, TX  76549