Just for Tots #3 Learning Center
Creating an outdoor nature classroom has opened so many doors for learning experiences on a daily basis. Our outdoor classroom has continued to foster curiosity, exploration and imagination.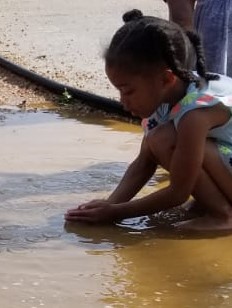 The children love to lay on a blanket and read books, pick up a stick and draw in the sand, create nature art, water plants and squish mud between their fingers. Our teachers have created outdoor experiences based on the observation of the children as they explore their outdoor classroom.
We have added more plants to our garden area, added traffic signs to our wheeled-toy area and restained our wooden equipment. We will continue to maintain and grow our outdoor classroom as there are so many beneficial experiences that the staff, children and families have grown to love and appreciate.