Kids Country Fairlawn
We are very excited to add a tremendous sandbox/climber area to our outdoor classroom!! It has given the classrooms a new place to engage and play! It allows children to dig, sift and build with sand! The area also has a slide, climbing with ropes and tire climbing area. This is a wonderful area for gross motor skills.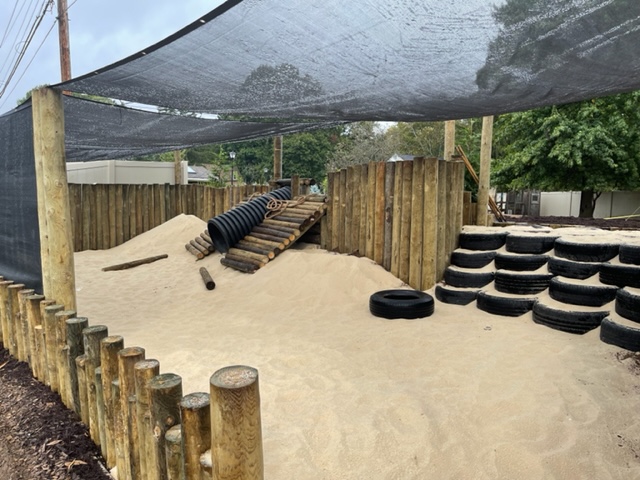 We are going to add a water feature area in the spring!! We are actually redesigning a old water feature to make it more interactive!!
We enjoy our outdoor space: we have a field area, trees to climb, a garden to tend, a mud kitchen area and chickens to care for and interact with to feed and gather eggs.
The playground space in addition has a slide and climber area and bike path to use.