Kids Country Fairlawn
At Kids Country Day School we inspire the hearts, minds and imagination of the children in our care. By providing meaningful opportunities for children to connect with nature we are embracing our Reggio Inspired environments.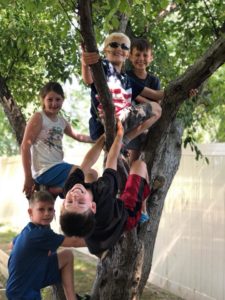 Some of the greatest success in the past year is implementing a recycle program to educate our staff and children about how we can reduce, reuse and recycle. Our children are excited to spread the knowledge they have learned at school to their homes, making our community as a whole a better place to live. We also jump-started our garden by sending home seed packets with our children and having them bring back sprouts when they returned to school.
Our Nature Explore Classroom has been a staple at our school making it the perfect spot for social distance learning and supporting our efforts in keeping our school a safe place to work, play and be together.