Kids Country Stow
This past year has been rewarding with the additions to our playground. As spring began we noticed that the ducks that were here last year returned to nest an lay eggs, it was such a rewarding experience to watch.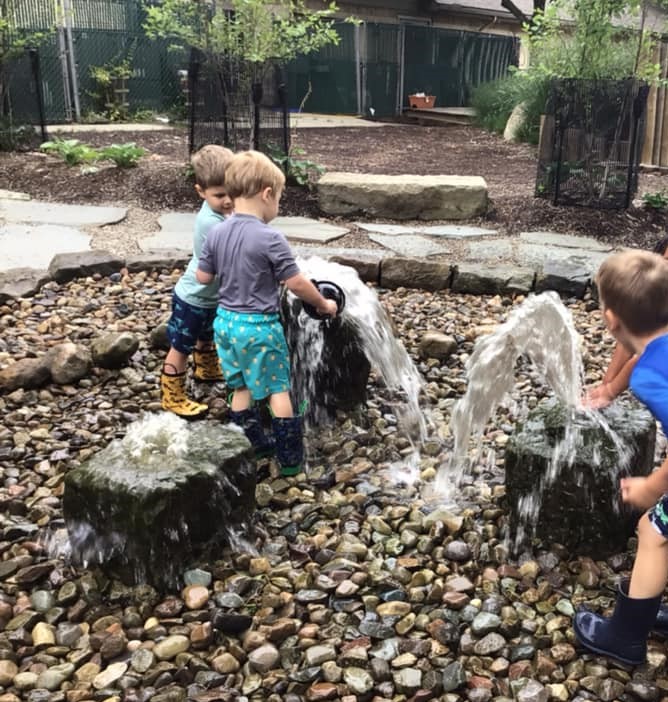 Children have been creating amazing structures in our loose parts area, collaborating with each other and sharing the space while respecting each others contributions and work. Our river is a place where children bring their imagination for creating potions, mixing sand and water and filling and pouring water into different sized containers. The children have discovered they can move the rocks in the riverbed to change the flow of the water.
Our gardens were in full bloom with the hot weather. We added a sunflower garden that attracted many birds for feeding. Children were able to care for and harvest vegetables throughout the summer. Lastly we hatched 15 chicken eggs and have added 10 chickens to our coop. Children have the opportunity to interact with our chickens daily.