The Nature Explore Classroom at
La Bella Vita Montessori School
Sharon Hopson, the owner of La Bella Vita Montessori School, was a public school elementary teacher and principal for many years. However, she was never the conventional teacher and always found excuses to get her class outside.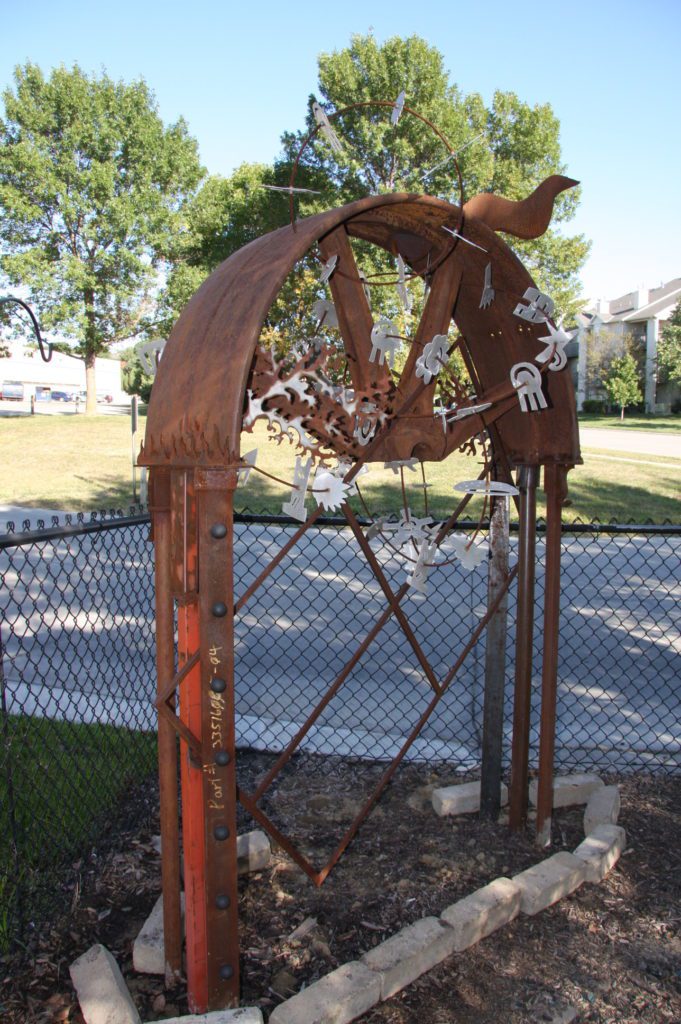 She left public school and discovered the wonders of Montessori. The more she learned about Montessori and about the Nature Explore program, the more she realized that the two philosophies were made for each other. Sharon purchased her first Montessori school in 2014 and immediately started making improvements to the outdoor space and gathering like-minded teachers who shared her passion for Montessori and Nature. Over 2 years, many hours of hard work were contributed by parents, staff and of course Sharon herself. The final space flows beautifully around 3 mature trees and includes a large organic garden "for families" and a mud kitchen. The gathering space is formed by 7 large rectangular boulders that were brought in by a local landscape firm who also laid the bike path and installed the climbing stumps. The teachers and staff spent hours researching, debating and then creating many Montessori works that stay in the Outdoor Classroom.
Over the 2 years, many aspects of the space were changed and transformed and finally, we felt ready to apply for certification. The only problem was that we were missing one piece, an entry feature. The space we have was not meant to be a school let alone a Nature Explore Classroom so the placement of an entry feature or even envisioning what kind of entry feature we could have was posing a major dilemma for us. Finally, we came across a metal sculpture that was for sale by a local artist. When we called to inquire and told them the purpose, it was generously donated to us. James Moser and Rebecca Hermann are the two local artists who created the metal sculpture called "Alice's Constellation", that became our entry feature.
The outdoor classroom has become a major focal point, not only of our curriculum but also for prospective families. Many people call to schedule tours and tell us that they drove by the school and saw the outdoor space and needed to come in to learn more about it. We have now celebrated two international mud days in our outdoor classroom and the children spend hours outside each day working, playing, creating, and exploring. We are so proud of our space and all the hard work and dedication we've put into it. It will serve thousands of children in its lifetime. We are also proud to say that our second location is in the process of creating its own Nature Explore Classroom too!
Address
14250 West Maple Road
Omaha, NE 68164