Our Lady of Perpetual Help Catholic School
Founded in 1937, Our Lady of Perpetual Help is a parochial school serving Catholic and non-Catholic families, welcoming children of all faiths in grades Pre-K3 through 8th. OLPH is accredited through AdvanceED/SACS.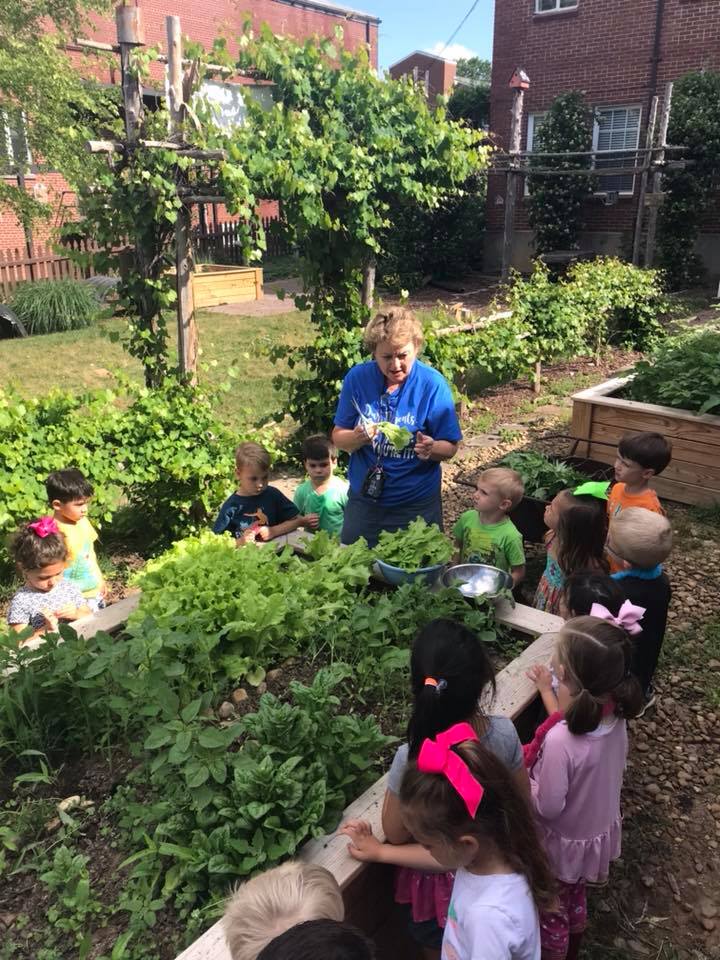 The OLPH Nature Explore Space is an outdoor classroom for art, science, and exploration. It is a place where our students can learn about nature, a place to reflect, and, most of all, a place to enjoy God's creation.
The Nature Explore outdoor classroom at OLPH includes a planting area for flowers as well as a vegetable garden and a stage. In 2019, a composting bin was added, and this year's plans include the addition of a butterfly garden. The site is maintained by students, teachers, parents, and parish members.
"When our daughter started at OLPH, we didn't have an outdoor area where it was safe for her to play. We would go to Nature's Place after mass, and she could run around and explore. She would tell us about what she learned in each area when her teachers brought her class outside. She learned about bees and pollination. She learned that some plants shed their leaves in the winter, and others don't. She was able to plant a flower and watch it grow. She learned that she does not like muscadine grapes. Nature's Place gives our children the ability to play and have fun while learning about the world around them. The physical experience makes learning much easier for my children." OLPH Parent Will Diaz
Special thank you to OLPH Supporters and Partners – Lyndhurst Foundation, Matt Stovall, Knight of Columbus, St. Vincent de Paul Society