The Nature Explore Classroom at
Learn 'n Play Preschool
Learn 'n Play Preschool is located in the lower level of Tammy Oveson's home in Waite Park, Minnesota in the central part of the state. Minnesota is well-known for our variety in temperature throughout the seasons. We believe that children benefit from experiencing all types of weather and give them ample time to play and explore the outdoors except in extreme weather conditions.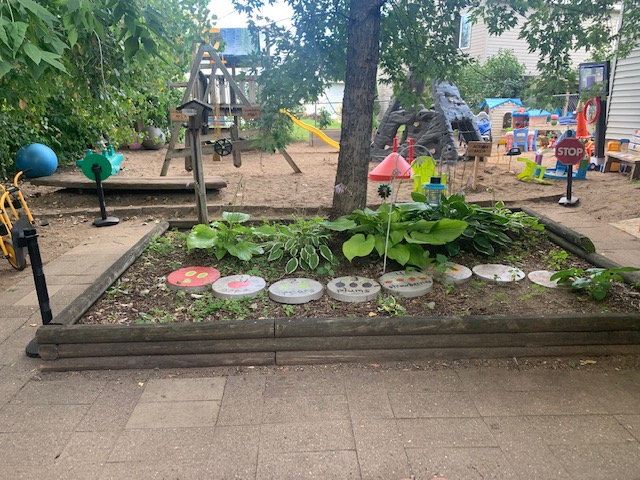 Learn 'n Play opened in 1988 and has evolved to meet the changing needs of children and their families. We are nationally accredited through the National Association for Family Child Care and maintain a four-star rating through Minnesota's early childhood rating system, Parent Aware.
We are fortunate to have a pond located immediately behind our playground. The children are able to watch ducks, geese, turtles, frogs, and even snakes around the pond. Every spring, we watch baby ducks eat below the bird feeder next to our pond. The large trees surrounding our playground are home to a wide variety of birds that the children enjoy identifying and watching.
We believe that the preschool years should be filled with wonder and exploration. We strive to provide an environment that encourages this exploration indoors and outdoors. Families know that their children might get messy here, but they will have fun and learn at the same time.

Address
Waite Park, MN  56387