Lena Pope Early Learning Center
Our Nature Explore Classroom continues to be an amazing source of learning for our students. Our teachers are adept at utilizing the classroom for all different types of lessons. Most recently, both our toddlers and preschoolers used items found at the Nature Explore Classroom to design balancing challenges.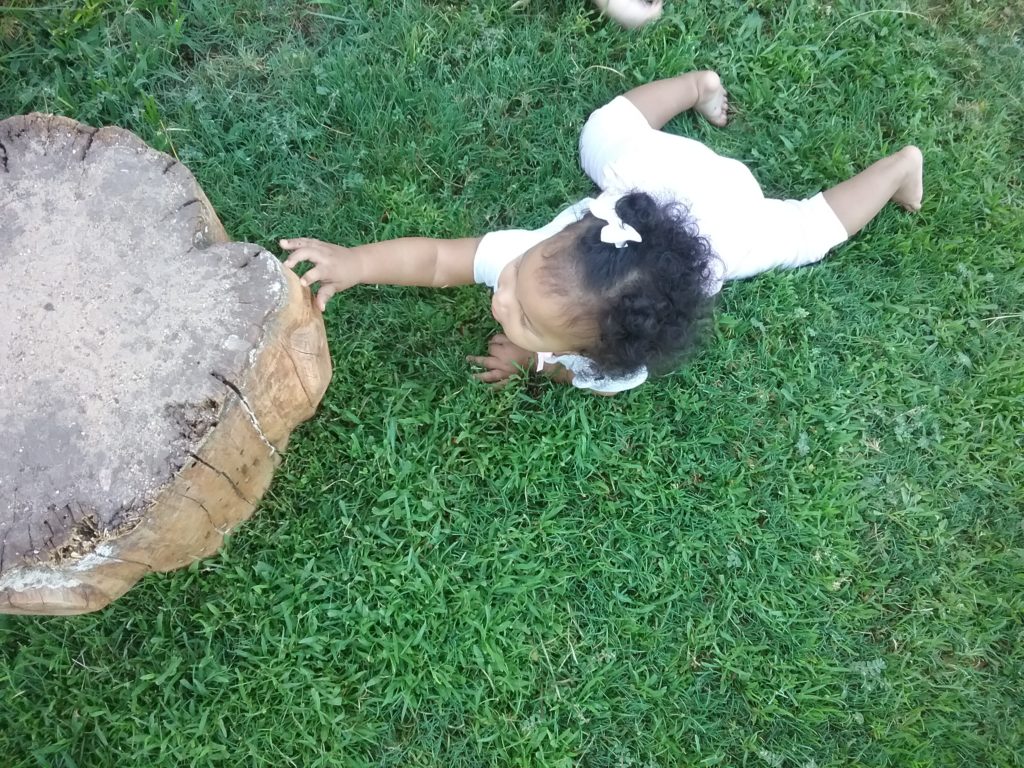 Our toddlers practiced balancing on a board that was ground level and then hopping from side to side. Just a few days later, one of our preschool classes constructed a balancing apparatus of ramps over a number of days. First starting with a "V" shape between two tables, then they added more complex parts and then developed a storyline. Learning opportunities included: engaging with peers, planning, problem-solving, understanding spatial and body awareness, developing a sense of competence, building relationships, and communicating ideas.
We are just now planting our first ever winter vegetable garden. We are preparing the soil and have arugula, turnips, broccoli and cabbage seeds to plant. The students are excited, as we've only grown summer vegetables and winter herbs in the past.
Our Nature Explore Classroom is a great source of inspiration for artwork. Most recently, our 3-year olds did a study of the birds and the trees found outdoors. They used their binoculars to watch the birds closely and also saw the small red berries the birds were eating. They then selected paints to match the colors they saw outdoors and painted what they saw. Some of the artwork was abstract while some were quite life-like.
Our families continue to tell us that the Nature Explore Classroom is one of the most important components of our early learning center. Since they are not currently allowed in the building due to Covid, they especially enjoy taking a few minutes to watch their children playing/learning outdoors when they walk up for pick-up in the afternoon/evening. I believe that watching their children interact in a natural environment is a great reminder to them of the importance of outdoor play and being close to nature. They are reminded that children do love to play outdoors and that they don't have to have a screen in their hand to be happy.