Lesly's Friends Child Care
I am very happy to have found Nature Explore for my little daycare. The children enjoy the atmosphere and play while listening to the song of the birds.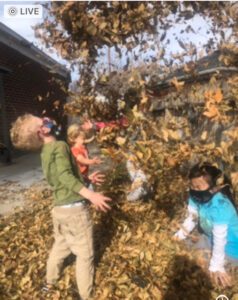 We have gradually fixed some areas of our backyard. There is still much more to do, but we enjoy making our place more pleasant and exciting. Some families helped me complete the playground by placing wood chips (brave parents on a HOT Saturday in July). I'm not going to stop working until I get a WOW! from people when visiting. The backyard where we set up the Nature Explore Classroom increases physical activity, lowers obesity in children and increases connections to nature.