Lesly's Friends Child Care
We have some goals for this next year, so we can change up our place and be able to enjoy more of the advantages that nature offers us.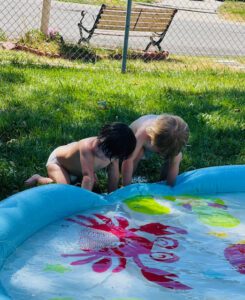 First, we want to have a container to make our own compost. For this, we are organizing a readathon to be able to get money to buy it.
We are interested in hosting a Nature Explore workshop for home child care providers in Spanish, which we will discuss with the Nature Explore program to find out if a Zoom connection or classes could be achieved for people in Utah.