The Nature Explore Classroom at
Little Orchard Learning Center
The outdoor and nature learning classroom at Little Orchard Learning Center was designed to provide opportunities for learning, exploring and growing while in a nature-based setting.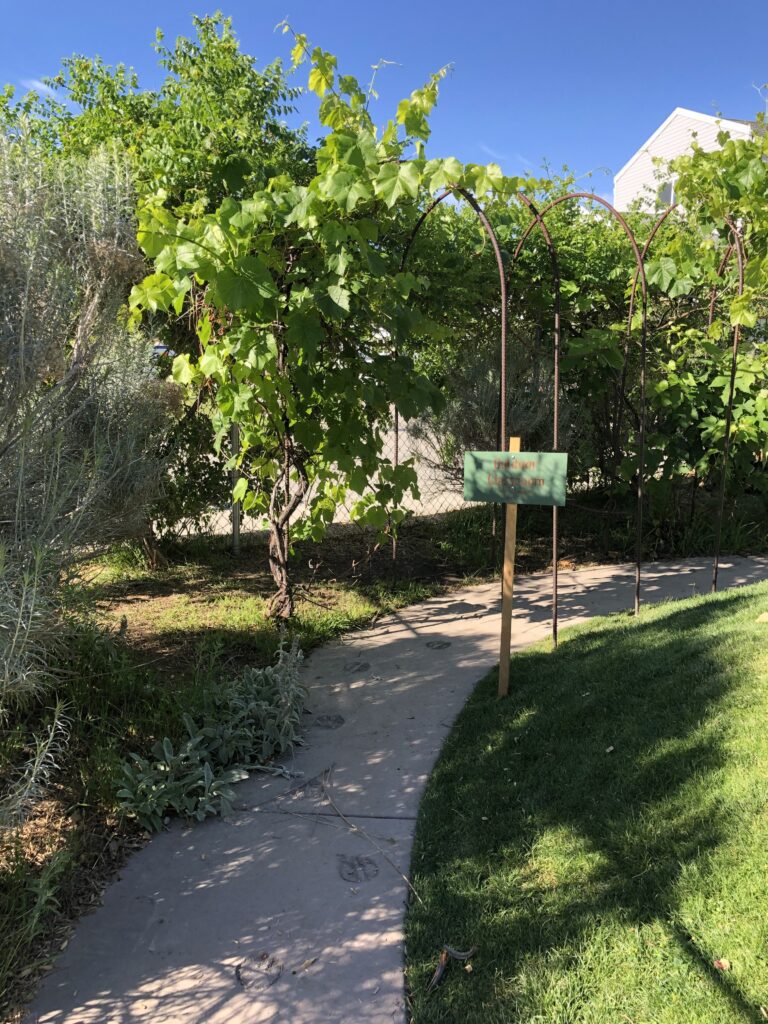 The materials and experiences have meaningful purposes with open-ended exploration, there is not a right or wrong answer. Imagination is the key to the outdoor classroom. As you enter the outdoor classroom, you are taken along a path lined with a variety of bushes, plants, trees and grassy areas.
With distinct interest centers that are typically found inside, the outdoor classroom provides a variety of materials that are not often available inside. Large boulders and tree stumps to sit or climb on and a building area with branches and tree rounds. The art area has pinecones and seashells as well as a variety of natural textures to use in their creations (bark rubbings, leaf prints etc) All of these are intended to support the child's creative nature.
Gardening, sand play and the messy areas allow children a chance to get their hands into kinetic materials without having to worry about "making an inside mess". The music and movement areas are great opportunities to be as loud as they want and move their bodies as little or as big as they can.
These are just a few of the opportunities found in our nature classroom. We are very pleased to be able to provide these experiences for the children and out staff is having just as much fun as they are, engaging with the children and sharing those ah-hah moments. That is what it is all about.

Address
4732 South 1950 West
Salt Lake City, UT 84129