Little Blessings Preschool
Alleluia Lutheran Church
This year two of the areas in our Outdoor Classroom needed work. They were showing the effects of time and weather conditions, and our building area and science area needed work. With the work of two Boy Scouts working on their Eagle rank, the areas are completely refurbished!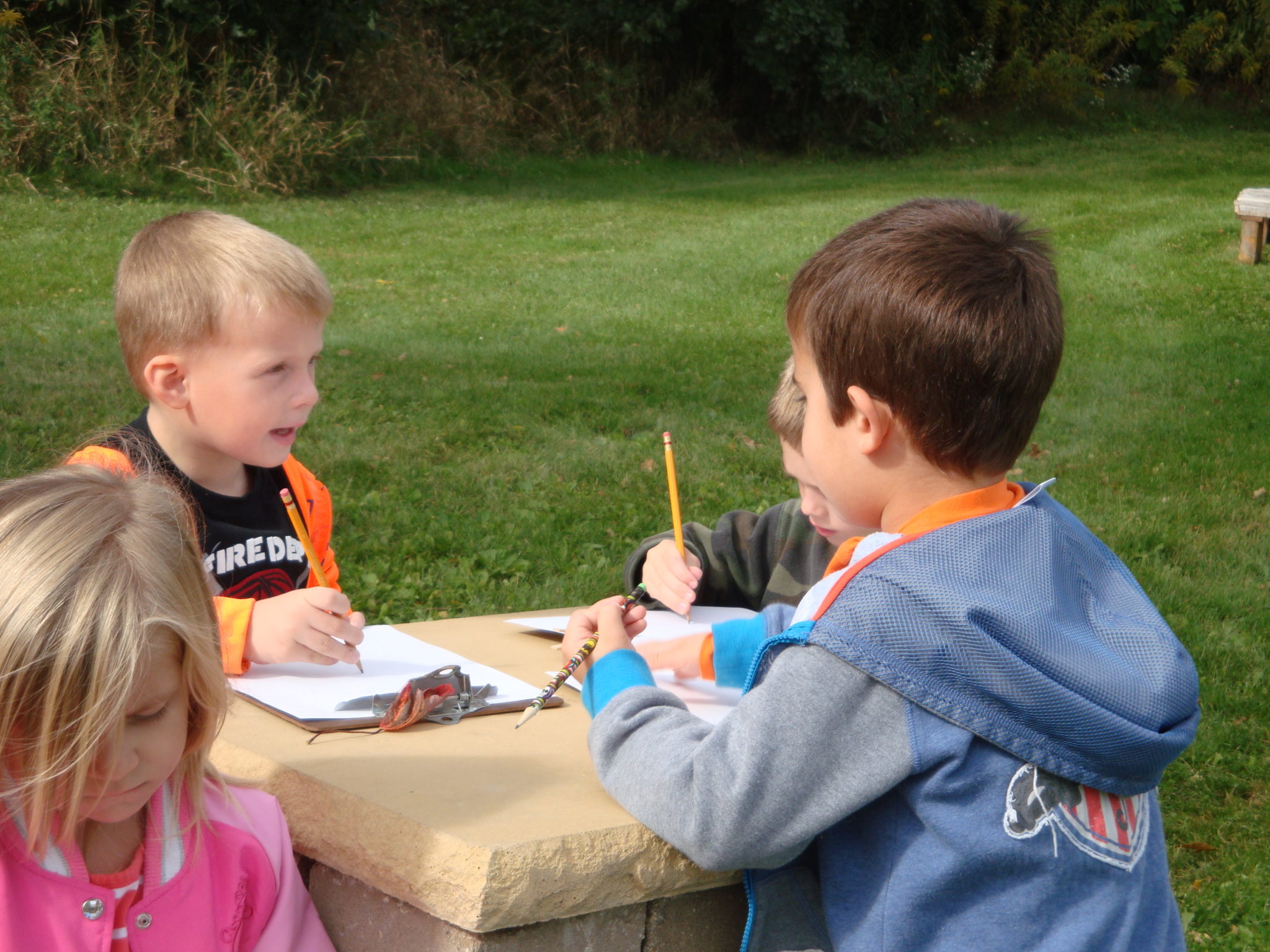 The building area now has a platform made with Trex deck material. This provides the children with a great surface for building with tree cookies and other materials and will stand up to the wind, rain, and snow that we experience in Illinois. Our science area was improved with new tables for the children to use the microscopes and bug catchers. We now have a separate table that is just the proper height for the teacher to do experiments for the children.
During the annual family picnic in the Outdoor Classroom, a family shared that the reason they joined our church is because they could see that we place a high priority on children and families because we have and maintain this wonderful resource!