Little Brigham Aggies
at Utah State University
Brigham City Campus
This year we have added large, permanent, shade umbrellas for added comfort and to allow us to be outside longer. Being outside most of the day has allowed us to mitigate spreading of germs and being able to continue to operate more normally.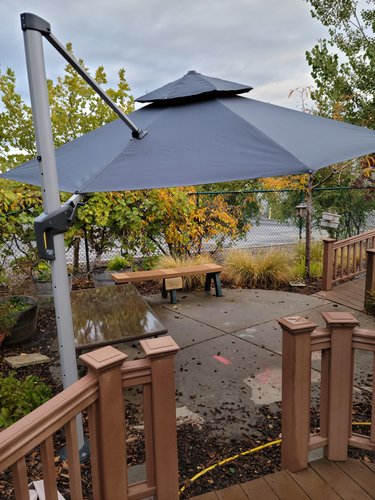 The added shade has allowed for wonderful opportunities playing in the tree house, swinging in hammocks or building and playing in our building area. We've had lots of picnics outside for snack and lunches on our grassy hills and picnic tables. We were able to resume our annual baby animal family event this year because of the opportunity to be in the Play Garden. We had puppies, goats and bunnies come visit and play with our children and families. Our families look forward to this event every year!