Little World of Learning
Little World of Learning celebrated its 31st year in business this year! In Minnesota, we have a quality rating system called Parent Aware. My program has been rated 4 stars (the highest rating) since 2013!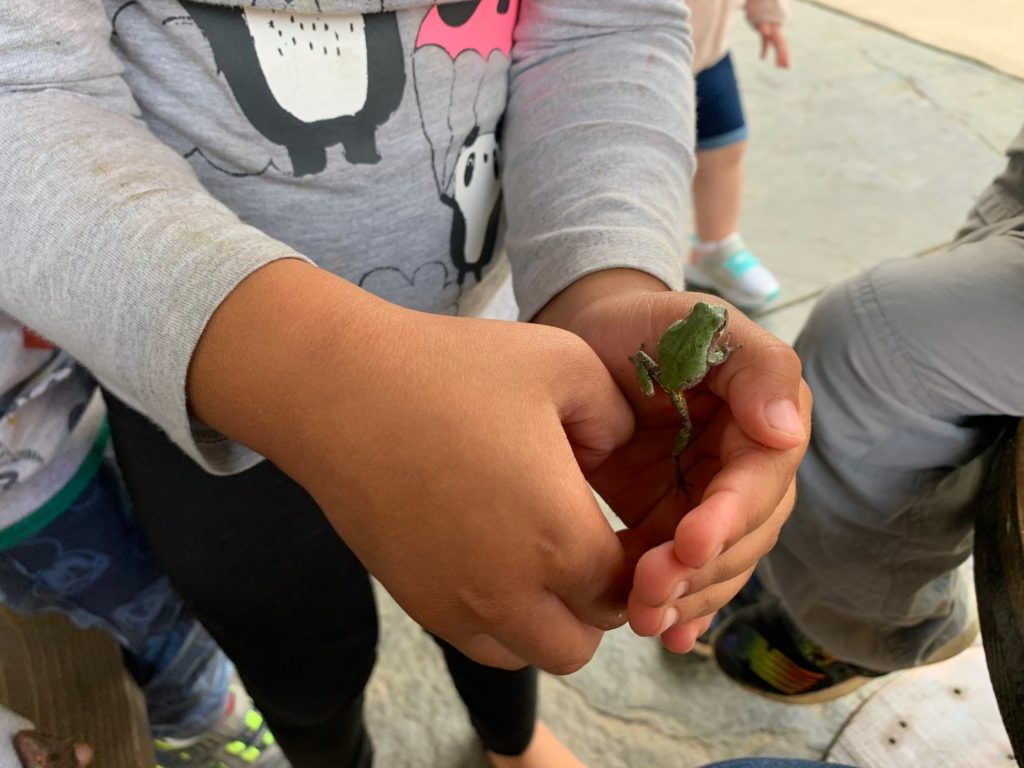 In 2019, Little World of Learning had the privilege of becoming a certified Nature Explore Classroom! In Minnesota, we have 4 very distinct seasons and children get to explore nature in each one of them! In the spring children get to plan their children's garden. This past summer we relocated our children's garden and made it larger. We will be expanding in the spring to grow gourds and pumpkins! During the summer we care for our gardens and attract a variety of songbirds, insects, and butterflies to our play yard by planting a variety of flowers and plants and by offering several bird feeders in different areas of our play yard. This year we added some new annual plants that attract butterflies! We have a squirrel feeder and added a couple of very colorful bug hotels!
Many of the vegetables we grow are fed to our outdoor flemish giant rabbit named "Jelly". This year Jelly received a new outdoor rabbit habitat where all of the children can observe and care for Jelly. We get to enjoy a variety of tree frogs and toads as they move through our area each summer. During the fall we enjoy the beautiful change of color in our trees. We added a new white flowering tree this summer that adds a sweet fresh aroma to our environment. We gather leaves and explore tree bark, fallen acorns and pine cones. During the winter the snow comes! A beautiful white blanket falls in our play yard. We begin to watch for footprints in the snow. Could it be a bird or maybe the bunny family that lives under our playhouse? What can we build with snow? Can we add colors and natural materials and build with it?
We have 14 exciting Nature Explore areas in our outdoor classroom! This year we relocated our messy materials area and added a sunshade over it. Children can ride trikes on the trike path, work in the nature art area, build in the messy materials area, swing, climb, take care of our gardens, explore the water areas or relax with a good nature book under a tree and much more!
By participating in Nature Explore, the children in my program have become much more aware of their natural surroundings! Every day is a new adventure as we head outdoors.