Live and Learn Early Learning Center
Meander with me through the archway to the outdoor classroom. Nestled at the edge of the 26 acres for learning. The 12 open acres of fields stretch beyond the outdoor classroom becoming children to run, roll and prance barefoot. I like to think of our Outdoor Classroom as a sanctuary for learning.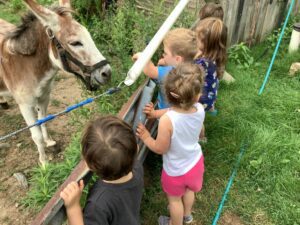 The children here spend the majority of the day outside. As we use nature as the heart of our mission and philosophy we continue to enhance the outdoor classroom with wonder to engage and inspire. We believe that children should have opportunities to risk take. We have created a refined fire pit area which allows exposure to the risk factor of fire.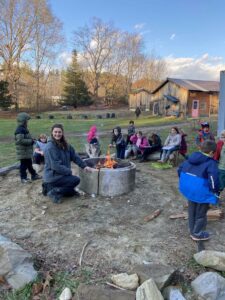 The farm and its many animal habitants are an extension of the outdoor classroom. Children visit daily, care for and talk to donkeys, sheep, rabbits and chickens. Come with me and you too can wonder!