Maka Earth Classroom at Pathfinder Preschool
Our outdoor classroom is a success thanks to Pathfinder's ground maintenance crew who ensures it is weeded, trimmed and mowed frequently.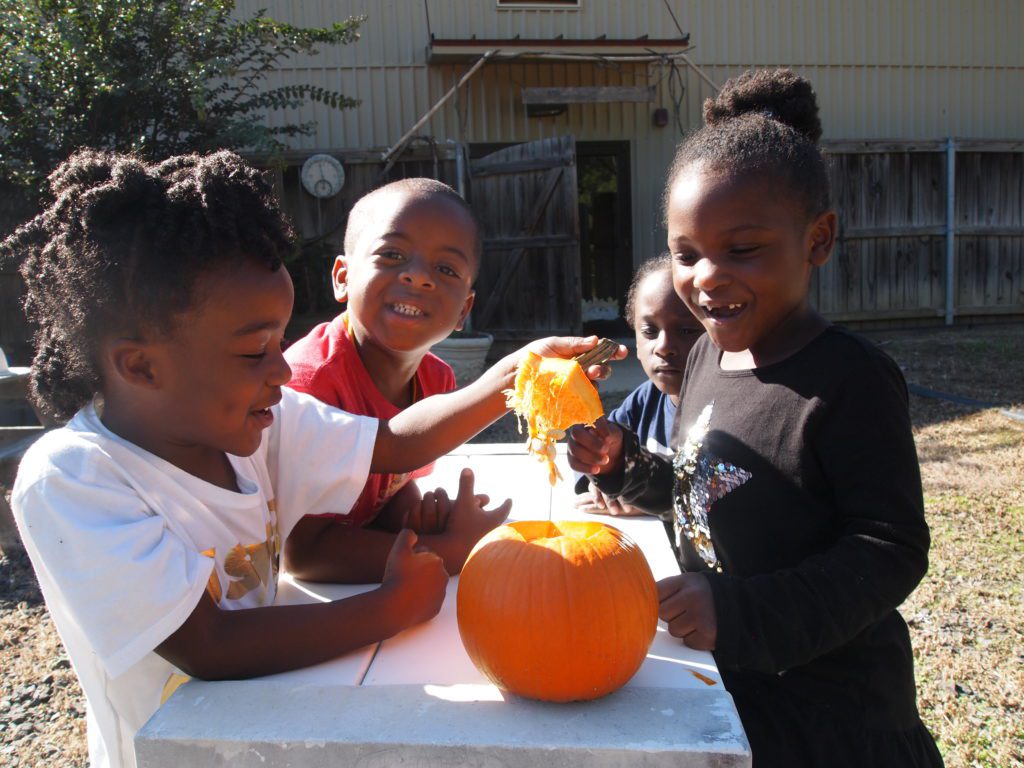 Second Baptist Church of Jacksonville, Arkansas planted our garden with the children this year and helped to maintain it throughout the growing season. Our children continue to grow through their experiences in nature and caring for the plants while playing and creating in their own unique ways. Our children are all diagnosed with developmental delays and/or disabilities. The experiences they have in our outdoor classroom promote their language skills, increase their vocabulary and calm stressful moments that a typical classroom cannot accomplish.