The Nature Explore Classroom at
Maka Earth Classroom at Pathfinder Preschool
Pathfinder Preschool's Maka Earth Classroom is truly an inspiring area for our children to learn and grow.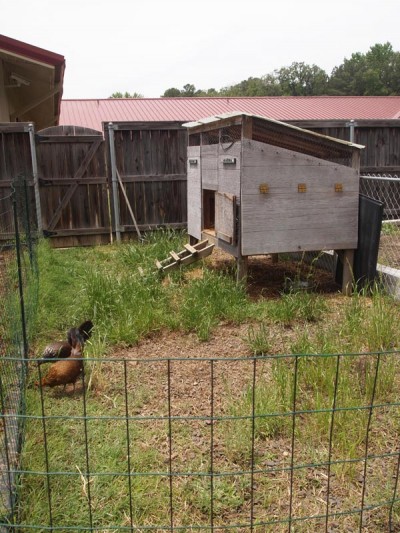 With the idea that all children deserve the opportunity to "be one with nature," we began thinking back to how we played as children and how free the outdoors felt. Even with defined areas, we still wanted freedom within those boundaries. Truly, there is no other place for children to learn and use all that we have than outdoors.
The first area that was created is also what really began it all—the garden. We wanted the kids to go outside, plant vegetables, watch them grow, and then pick them when ready to sell at their own market. This teaches the children so many skills all while being fun at the same time. Two chickens then made their way into our hearts. From here, we knew we were hungry for more and thus embarked on our journey to create our full outdoor classroom. Since the Native American heritage fully encompasses experiences with nature, we wanted our outdoor classroom areas to be named after Native American words. Therefore, our garden, our starting place, became Cayuga.
Adjacent to the Cayuga is the Gada area (the mud kitchen). This is a place where our children can cook mud pies, dig for their own ingredients, and feel in power with the entire play experience. The Oka area (Water) really allows our children to make those mud pies just right. The Oka area is a great place to cool off, splash and feel nature. Equally as fun and messy is our Chochmo (Mud Mound) area for messy materials. Here children can picture themselves being future architects or archaeologists. Across from the Chochmo area, children can explore pinecones, bugs/insects, or go on a search for a unique rock.
After leaving the discovery table, children can take a walk up a bridge that leads to our Hototo/Nimeda area (Music/Dance). Here children can shake, move and pretend all while sitting or standing under our Gazebo. Surrounding the Hototo/Nimeda area are beautiful flowers and plants for children to water and watch grow. Walking back down the bridge, the children can explore the Ima'rata (Building) area or enter the Kala (Art) area. Both offer children the chance to create with the sky, trees and sun as the backdrop.
At this point, the children must already feel like they are on a nature adventure. After using natural materials to create a masterpiece, children can walk over to the Chidi (car/wheeled toy) area where children can drive cars around a beautiful tree. If our children feel like sitting and having a little "Pow-wow," they can simply grab a tree stump, take a seat and talk about all of their adventures and just maybe their nature leader (the teacher) will pull out a book and read to them. This gathering area is just what's needed to continue making this outdoor classroom a great place to learn.
Finally, the Slo-hon (Crawling) area is a place where children can enter in our homemade teepee, take a voyage on a boat, or hopscotch in the most perfect of settings. Lining the fence around this fun space are small birdhouses, all hand-painted by our students.
We are very proud of our Maka Earth Classroom. From a garden and two chickens, our outdoor classroom is something that makes us all smile as we remember those days when we used to serve up a mud pie and pretend we were anything we wanted to be. While we serve children with disabilities, this is our hope for each of them: to connect with nature and feel no more limitations while in the Maka Earth Classroom. Parents are always welcome to enjoy and explore the classroom with their children.
Debbie Scharbor, Director

Address
2400 West Main Street,
Jacksonville, AR 72076
Classroom Website
Facebook