McGinnis Woods Country Day School
This year we added an ampitheater area to our campus as an extension of our Outdoor Classroom. The ampitheater was funded by our Parent Association.Our middle school students christened the area with their annual campfire event where they prepared their meal over a campfire, did skits, told tall tales and ghost stories and ended the night with 'smores.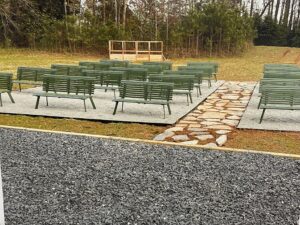 We also added a greenhouse and raised beds which we are very excited to begin to use. Parents are partnering with our staff to fully equip and care for the greenhouse. We believe that the more we can connect our students with nature, the more creative, reflective and grounded they will become.