McGinnis Woods Country Day School
Our outdoor classroom and gardens are always a source of inspiration, respite and learning for our school community.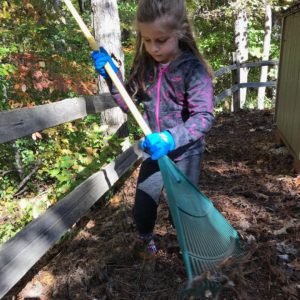 The students and their teachers enjoy working in the classroom as they learn about nature, music and art. Many members of our community enjoy using the area for their morning walks and relaxation. This has been especially true during the pandemic as people seem to feel safest outside and are enjoying extra time to spend in nature.
This coming year we are looking forward to expanding our use of the areas for STEM activities, Art and reflection. We hope to make new art that we can display throughout the gardens and trails, as this adds a whimsical element of surprise to trail walks and activities.