The Nature Explore Classroom at
McGinnis Woods Country Day School
The Outdoor Classroom at McGinnis Woods located in Alpharetta, GA is a wonderful place of learning for the children, families and staff.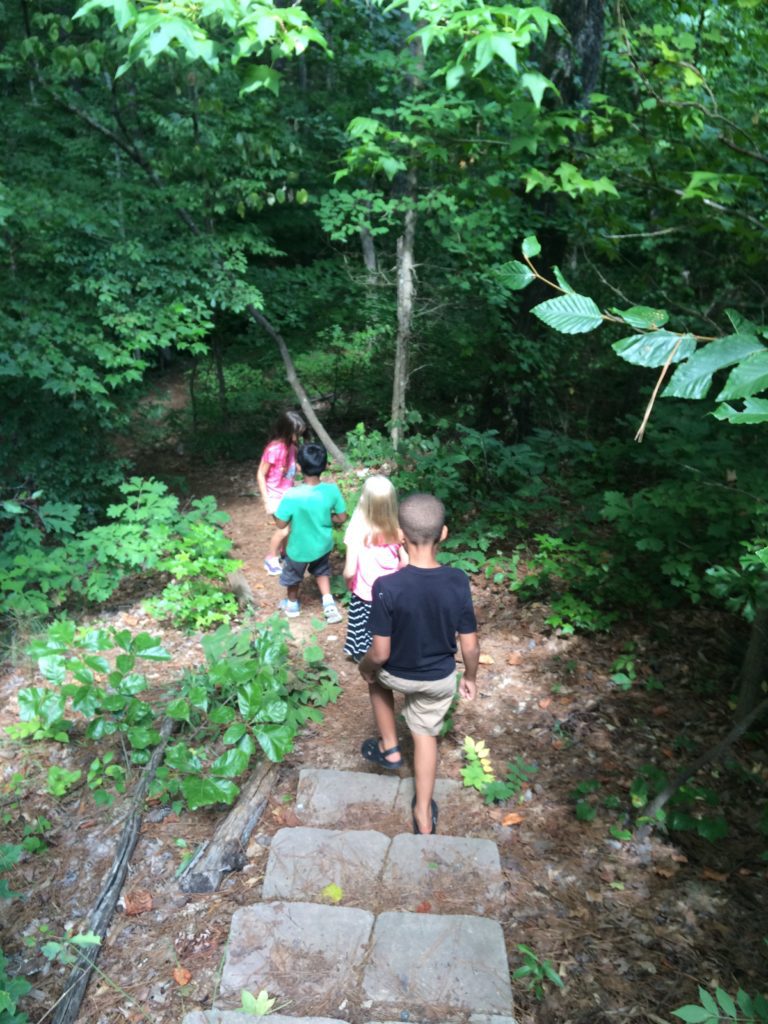 The Outdoor Classroom has been a work in progress for many years. It all began after a staff development which we held on the school campus with a naturalist and environmental team. They ignited a desire amongst the staff to provide meaningful opportunities for our students to explore, plant, collaborate and learn in nature. After many parent and staff workdays and fundraisers, our Parent Association and landscape designer helped us achieve our goal of building a gathering place for our children to use as a home base for learning. We all celebrated the event with a ribbon-cutting!
Since those early days, we have had a former student-lead his troop in building the school a storage unit in the Outdoor Classroom as his Eagle Scout Project, parents have created fairy houses along our ¼ mile trail, and our staff has added learning and activity stations, too. We have added whimsical signs and even held a contest to name the creek that runs throughout the property. It is now officially recognized as The Wildcat Waterway!
We have also enjoyed working with a local community organization, Keep Forsyth Beautiful, in learning about the environment, local watershed and participating in frog research. Our students use the classroom throughout the year in so many ways to deepen their love of nature, extend their STEM learning, draw, read, collect leaves, and enjoy music. The possibilities are endless….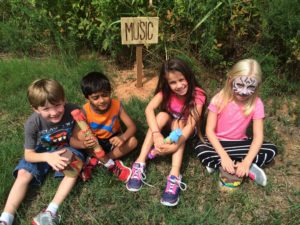 Address
5380 Faircroft Drive
Alpharetta, GA  30005