Messiah Lutheran
Preschool and Kindergarten
It was a busy year at Messiah Lutheran Preschool and Kindergarten!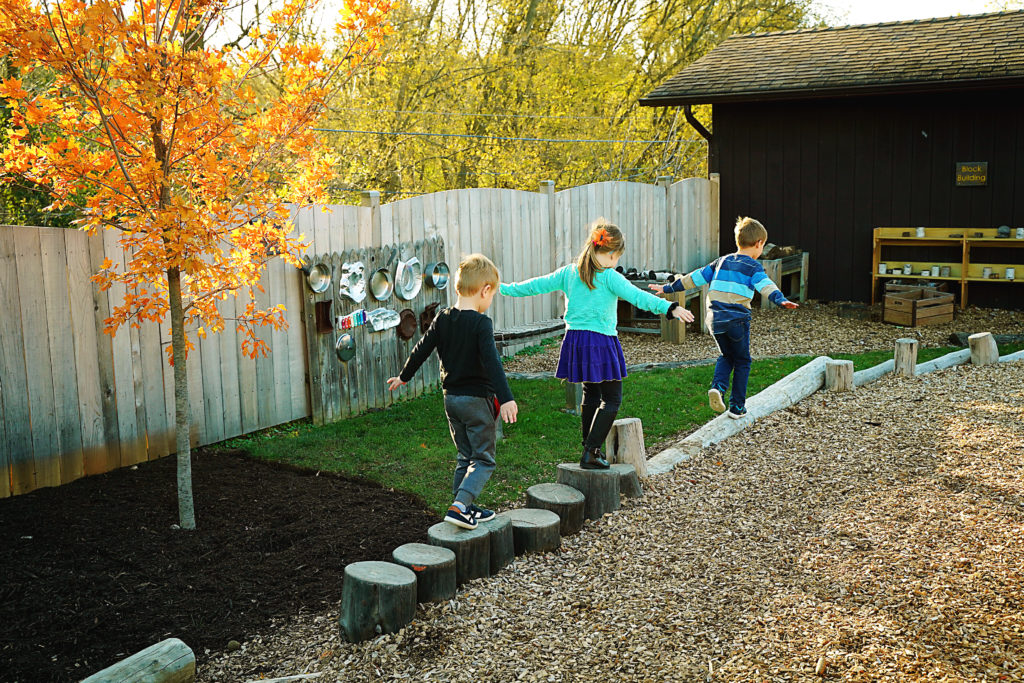 All of our fundraising efforts during the 2018/2019 school year went towards enhancements to our playground. We want to thank our parents, church members and school board for their support, and for embracing our dream to bring nature play to our early childhood program!
We worked with GRG Playscapes in Milwaukee, Wisconsin to develop a plan to remove unwanted equipment, and add more natural elements to our outdoor space. Their expert craftsmen designed and installed a new treehouse with a slide and branch climbing steps, a large gravel dig pit, log balance equipment that doubles as a border around the space, and a covered playhouse that encourages dramatic play.
A huge shout out to Dennis Koletsos who built and installed a bridge and dry creek bed, shelves in our block building center, and a curved fairy door adorned with dried curly willow that invites our young learners to enter our magical outdoor pretend dining space. 2 large trees were planted by Perricone Nursery in Volo, Il to provide much needed shade. What a treat to watch the maple trees turn red and yellow this fall!
Whether running through crunchy leaves, excavating in our dig site, examining frost on stumps, or balancing on logs, our students continue to embrace nature daily!