Missouri Botanic Garden
As our Nature Explore Classroom within the Doris I. Schnuck Children's Garden at the Missouri Botanical Garden continues to thrive with young visitors and their families, so does the plant material that delineates the space. Our native prairie plants flourish each season, boasting brightly colored flowers and tallgrass prairie plants. The space continues to be surrounded by wooden fencing made from reclaimed wood with shrubs and ornamental grasses planted on either side to soften the appearance.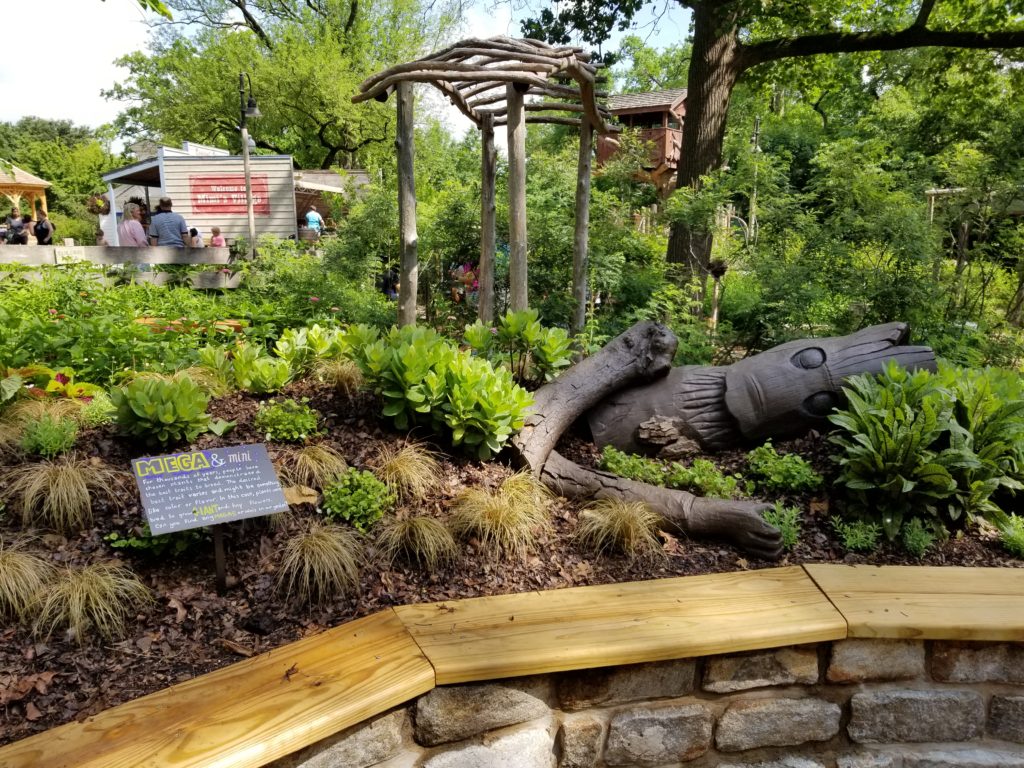 Since its opening, children have the opportunity to build with natural blocks and tree cookies (cross-segments of a tree trunk), construct with sections of branches that were pruned from Garden trees, create music with a variety of instruments and natural instruments, trek across log steps and large cedar trees repurposed from Shaw Nature Reserve, climb to new heights on a large boulder, explore a sandbox, make art from plants and other natural materials, weave nature into a new loom, and discover nature along the prairie walk. In addition, the stone raised garden provides all children the opportunity to routinely engage with staff to plant, water, weed, and even mulch what is growing on seasonally in this special niche garden within our 2+ acre Children's Garden.
Themes of colors, smells, and textures excite the senses and miniature gardens have encouraged imagination and creative play among all visitor who venture into exploring our Nature Explore Classroom. Critter condos serve as places "for rent" among insects living within the garden, offering children an opportunity to observe and learn ab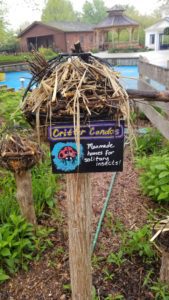 out the benefits of bugs and reducing fears of the "creepy crawlies."