Montessori Children's Garden
We continue to highlight our playground when giving tours of the school. Parents donated seeds and plants this spring for the playground and garden. We make a special effort to choose plants that are pollinator-friendly and that enhance the senses.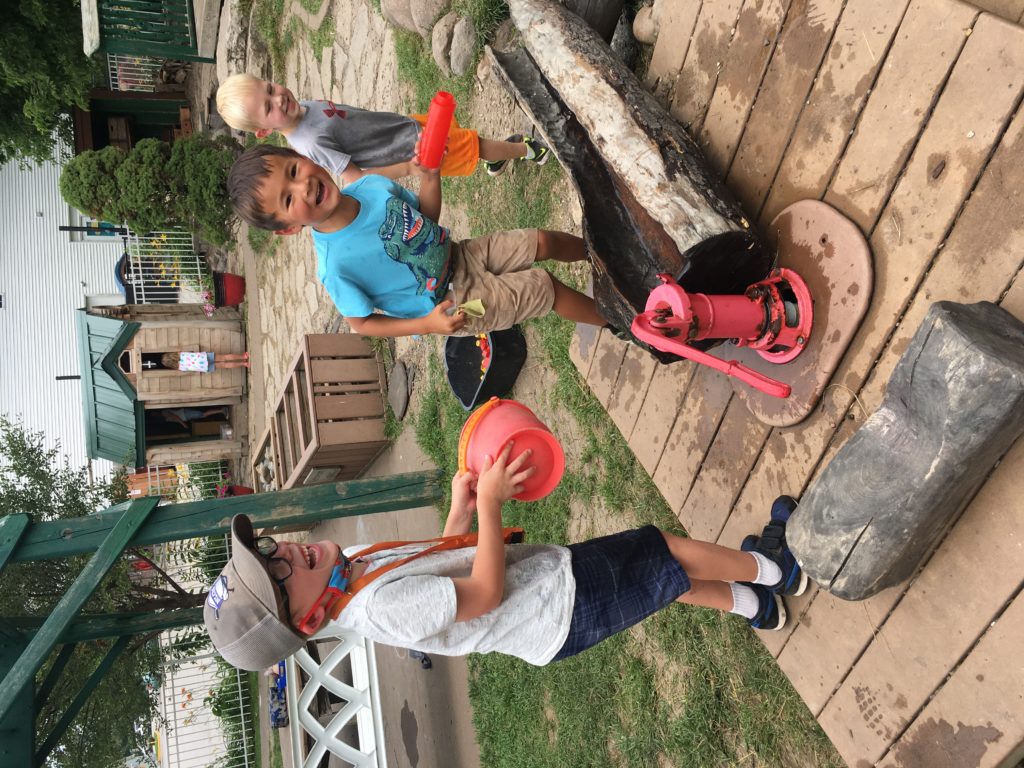 Some of the plants we have in our space include two cherry trees, an apple tree, a peach tree, mint, lemon balm, hollyhock, salvia, bee balm, honeysuckle, dill, parsley, queen anne's lace, squash, cucumber, beans, kohlrabi, kale, tomatoes, peas, and strawberries. The kids help plant, take care of, and harvest the fruit, veggies, and herbs from Spring-Fall. We continue to have an abundance of milkweed on and around our playground for monarch butterflies to lay their eggs.