Moss-Nuckols Elementary School
Our Nature Explore Outdoor classroom has enriched the learning of our students and has connected children to thenatural world. We are excited to start of the 2019-2020 year with new equipment to enhance our space.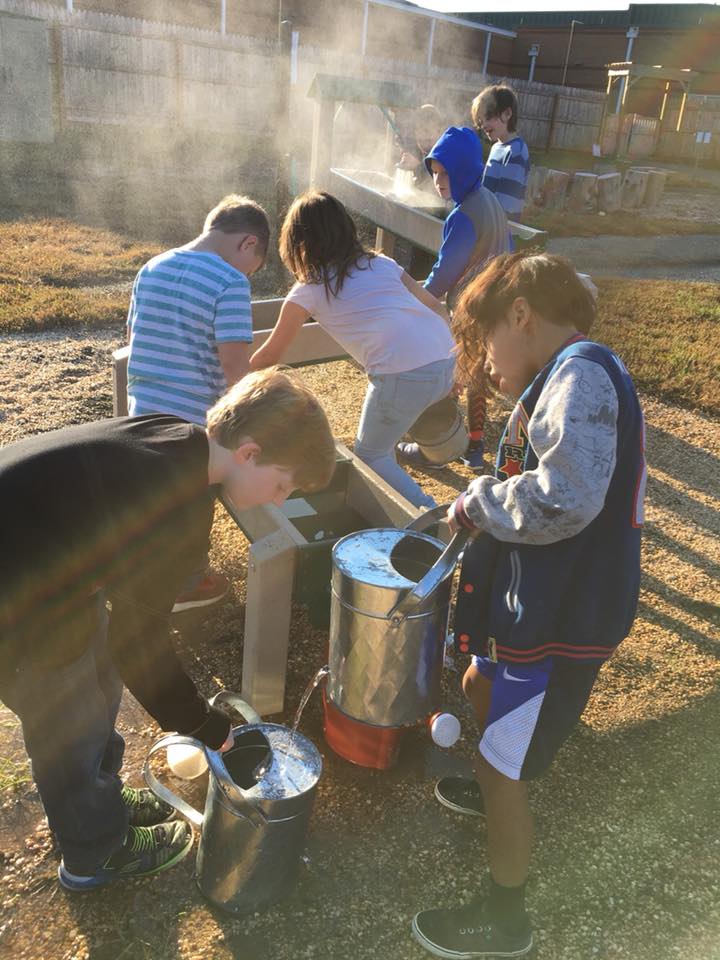 We now have a wonderful picnic table as part of our gathering area, sun shields that hang across our stage, hammocks for relaxation and reflection, and more yard games that are related to content areas such as math. Kindness Rocks, painted by students at our school, continue to fill the area and spread happiness to anyone who finds them. Additionally, we are continuing to plant more flowers and bushes to bring more color to the space. Our butterfly garden is growing and provides many opportunities for teachers to connect it to their learning standards.