Nativity Child and Family Center
This year we started with our Toddler playground. Handyman Doug built us a new playhouse, complete with a fenced in porch.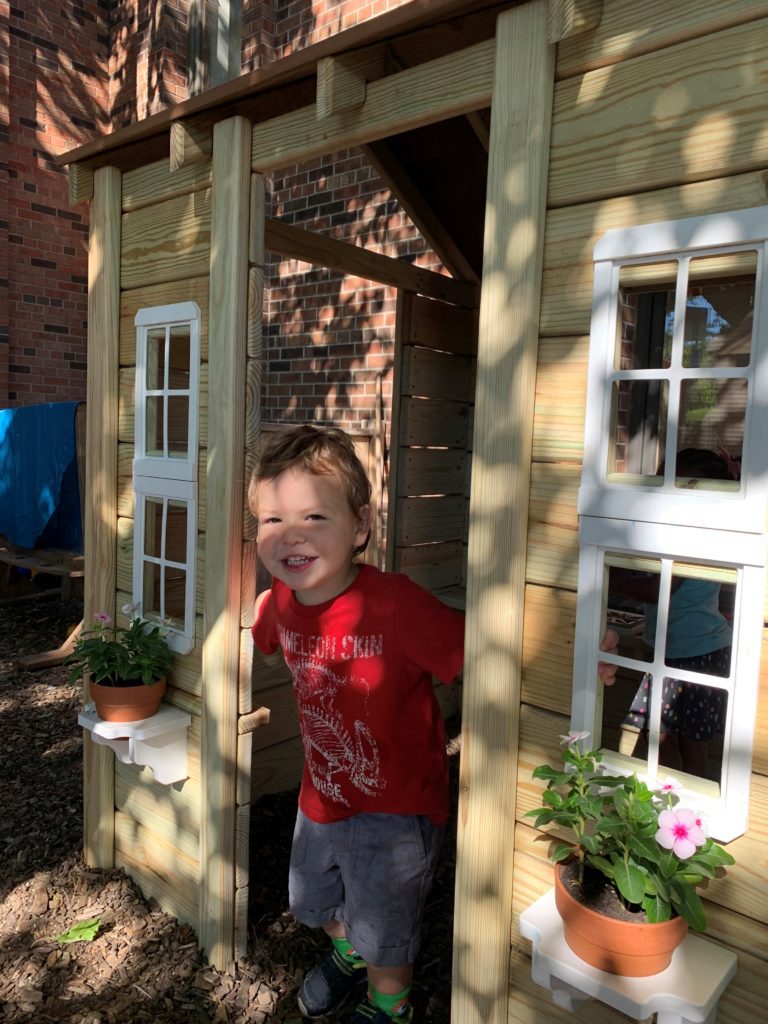 The kids are loving it! We then moved on to the preschool playground where we modified some benches to create an outdoor "Book Nook". There is just something about being in a cozy space, even outdoors. The school agers wanted to get in on the gardening action, so we added a garden to the school age playground this year. They were very enthusiastic and we ended up with another jungle filled with delicious cherry tomatoes. We rounded out our summer builds with a nice hang out space for school age as well.