Nature Explorium
at Middle Country Public Library
This is the 9th operating year for the Nature Explorium at Middle Country Public Library. We are dedicated to providing an interactive and safe outdoor learning space that encourages our visitors to explore and discover the outdoors.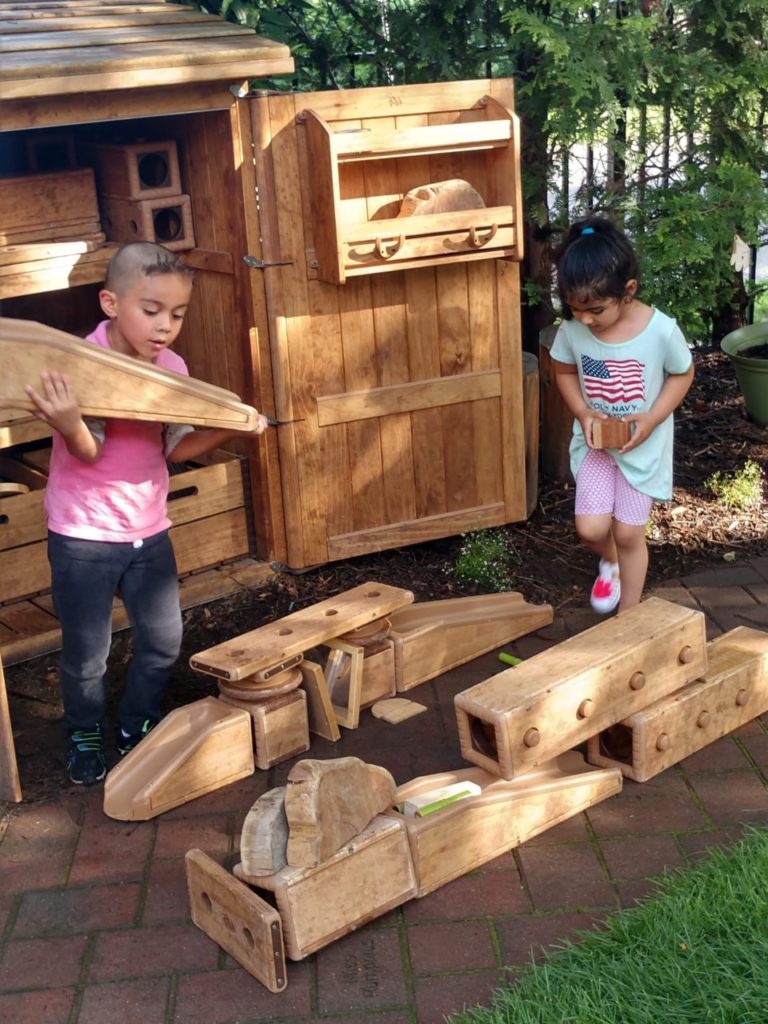 We are proud to have been the first library in the nation to offer a certified outdoor space for their community. The Nature Explorium contains a variety of areas (Create It, Play It, Splash It, Build It, Dig It, Climb It and Read It) all geared toward connecting children to a different aspect of nature. Whether they're reflecting on a poem under a willow tree, climbing on a tree stump, or expressing artistic talent through song and dance on the Play It stage, children will discover the gift of nature.
By providing this outdoor area for the community, the Library offers a unique way to connect literacy, learning and an appreciation for nature as a regular part of the library visit. This year we served approximately 20,000 visitors. We offered 82 registered nature-themed programs and celebrated the Spring season with our 9th annual Spring Jubilee which was attended by 217 patrons.