Nature's Pointe Cooperative Preschool
We were 100% outdoors for the last school year. We learned the most optimal ways to use the space and were able to adapt to all weather conditions. We used tents and canopies for shade in the summer, and outdoor heaters in the winter.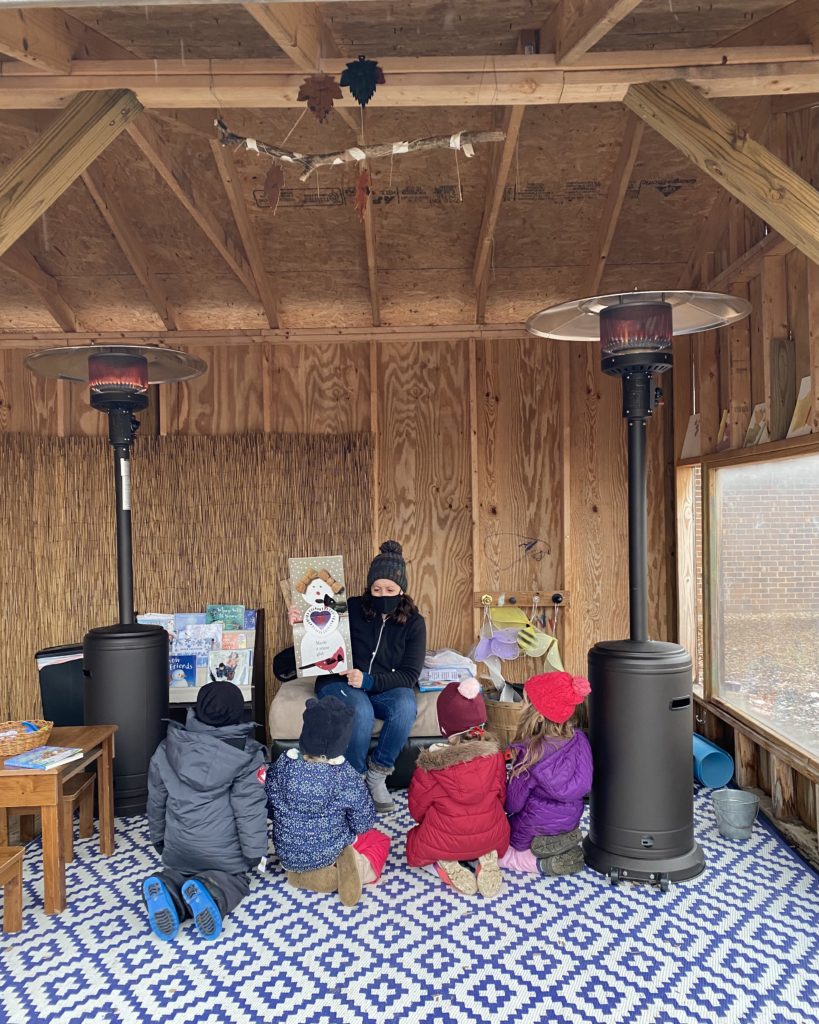 We added a few new items to our space this year. Our families built tables and benches for additional seating and learning space. We had alumni (who were graduating high school) complete two projects for us. The first was a percussion music wall. It features PVC and aluminum piping, a xylophone, and bucket drums. The second project was expanding our sensory path. The alumni installed a wooden frame to give structure, and filled the sections with seeds, sand, rope, and rocks. They planted herbs and native plants along the perimeter. We also extended our vegetable garden and planted more native plants throughout the space.
We will again be outdoors for the upcoming year. We are honored that our outdoor classroom helps foster the sense of wonder and love of learning in children through nature. We hope to continue to improve our space as well as engage the local community.