The Nature Explore Classroom at
Osborne Conservation, Education
& Visitor Center
The Clayton County Conservation Board is honored to receive designation as a Certified Nature Explore Outdoor Classroom at the Osborne Conservation Center. As a designated Iowa Welcome Center, the facility welcomes diverse visitors from across the country and across the sea. In addition, staff host over 700 programs annually and participation is nearly 20,000 per year.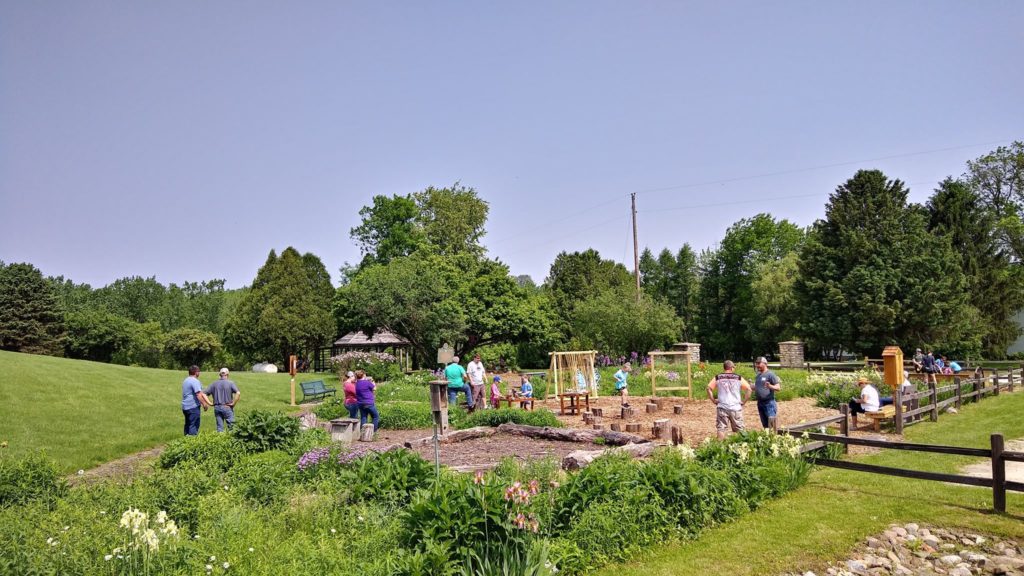 Welcome to our classroom! Where the view changes with the seasons. Walk among the flowering paths to get messy in our sandbox, indulge in water play and bring a little more moisture to this Monarch Waystation. If art and music spur your interest, there's a large weaving loom, art easel, marimba, and natural elements that can be used for building and design. For those full of energy, we have a large open area for rolling and running, next to our climbable trees, and picnic area.
Not only is our outdoor classroom for children and adults but animals come to visit us too. Don't be surprised to see a bird swoop in to grab some seeds, a bee fly from flower to flower pollinating, as well as butterflies in this Monarch Way Station. Many times a rabbit will hide in the plants and a spider may make an awesome web across a path.
We feel our classroom goes beyond the garden fence. Osborne Park has trails, a native animal exhibit, nature center, and acres of land for you to explore!

Address
29862 Osborne Road
Elkader, IA  52043