Otter Creek Child Center-Infant and Toddler and Preschool
We continue to prioritize our Nature Explore Outdoor Classrooms each year as we are making upgrades and new purchases.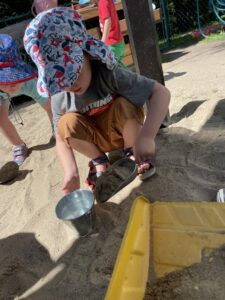 During the 2021-22 class year we received a grant for $600 to purchase new materials for the infant/toddler play yard. We continue to make daily connections with the outside world in our inside classrooms as well, bridging the two worlds as much as possible.