The Parent-Infant Center
In its fourth year, PIC's Magic Circle nature playground and certified outdoor classroom continues to instruct us on the ways of nature and learning. Each season continues to teach us what grows well and is sustainable, especially during the hot and humid Philadelphia summers.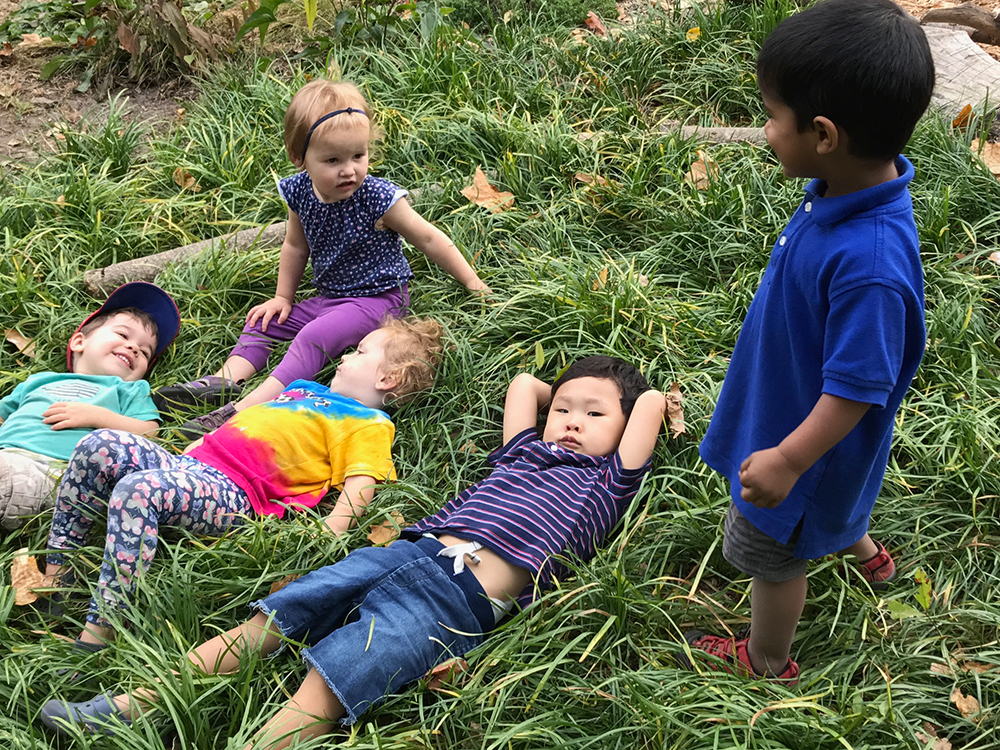 This past year, we added several schiplaurel shrubs and new grasses. One of our biggest lessons has been that green grass is not sustainable in the more open and higher traffic areas of the playground. This past spring, we added more mulch as a better ground cover solution.
The learning never ends on the playground. Many classrooms have done long-term studies of insects and have collected and researched various types found on the playground. There has been classroom research on several deteriorating logs, which led to the very exciting discovery of termites.
We have a garden with eleven raised beds that our early learners prepare and plant each spring. The many varieties of flowers and types of vegetables contribute to our insect discovery, offer life-cycle observation, as well as the harvest of healthy snacks.
And then there are rainy days on the playground. Our teachers plan appropriate activities that allow for authentic experiences outside, such as puddle jumping, floating boats–with sticks, leaves, and small pieces of bark as materials–and rain art–where children watch the raindrops hit watercolors or powdered tempera paint on heavy paper. Some of our mini meteorologists measure the amount of rain that falls.
Days when we have lots of rain, the children always seem to rescue the stranded worms that rise to the surface. All of these experiences require very little help from adults, just some supervision and gentle guidance.
Mud Day in June continues to be a big hit with lots of squishing, stomping, painting and lying in the mud. We always see elaborate preparation of pies, cakes, and soups made in the mud kitchen.
This year we launched an event open to the community, which featured a morning filled with art demonstrations, music, and activities on the playground for children. We are excited to continue our Day of Play and annually welcome families into our outdoor classroom and encourage more children as they interact with nature.