The Nature Explore Classroom at
Parent's Helper Nature School
I am a family childcare professional who has cared for children in my licensed group home for the past thirty years. I have always had a love for two things in my life. A passionate love and concern for children and an unfailing love for nature.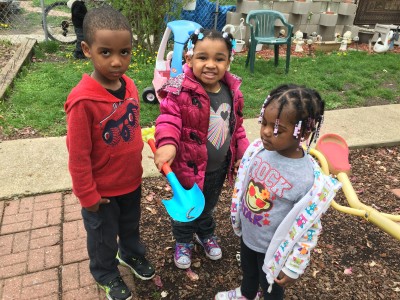 My love for both began when I was a child running around with my siblings in my grandparent's backyard. I have spent my life fulfilling both passions. For children, by becoming a lifelong educator and for nature, by exploring the great outdoors with childlike wonder. Now I have the privilege of bringing my two loves together in a nature-based learning environment. Nature Explore validates my appreciation for introducing children to nature.
It is a pleasure for me to introduce children from financially challenged communities to the wonders of nature. I have activity areas in my backyard that allow the children to get up close and personal with nature. We have a Magnolia tree that blooms beautiful, scented flowers every year. Children have had the opportunity to see a robin lay her eggs and tend to her babies, be visited by a praying mantis, that we named" Manny", in the garden, dig for worms, watch butterflies, collect pine cones, participate in our annual ladybug release and harvest vegetables and herbs from our garden.
One of my greatest accomplishments is when the families of the children no longer fear to be outdoors or view nature as their enemy. My goal in becoming a Certified Nature Explore Classroom provider is to continue to help children develop an appreciation and respect for nature.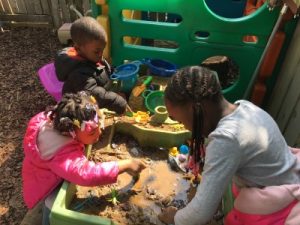 I would like to thank Grow You Organic LLC for teaching the children how to plant out the garden, A & J Construction for tree service donations, and my daycare families for their support and encouragement.

Address
Oak Park, IL