Parent's Helper Nature School
Parent's Helper Outdoor Classroom says, welcome everyone! Come explore our classroom. Don't worry about getting dirty, messy or not being able to ask why questions. Come and learn about the world through exploring it.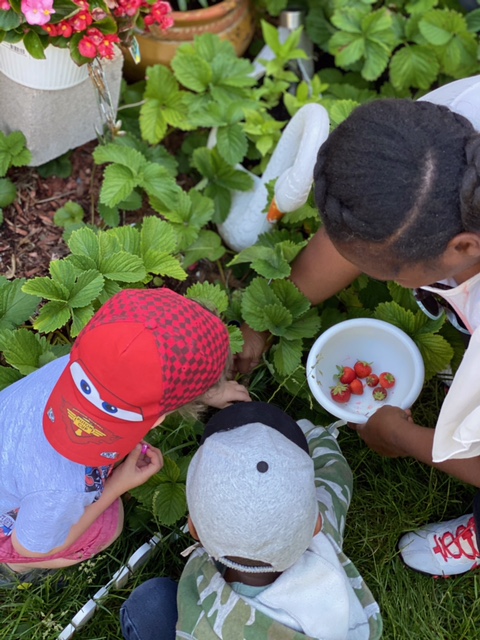 Meet a ladybug who shows her beautiful wings as she slowly walks across a tree cookie stub. Or see several butterflies visiting our wildflower garden while sharing their beauty with the group. Don't forget to enjoy a delicious mud pie made in our forever busy Mud Kitchen. Watch a mama robin dig for worms for her babies, who may be found in a cozy nest in our amazing Magnolia tree. Visitors are welcome to come to see what we love about being a Nature Explore Outdoor Classroom and why you will love it too.