Pilgrim Heights
Camp and Retreat Center
In the fall of 2013, Des340 Design Studio 2 at Iowa State University chose our site as their class project. Twelve students worked on the design under the guidance of their instructor for a semester.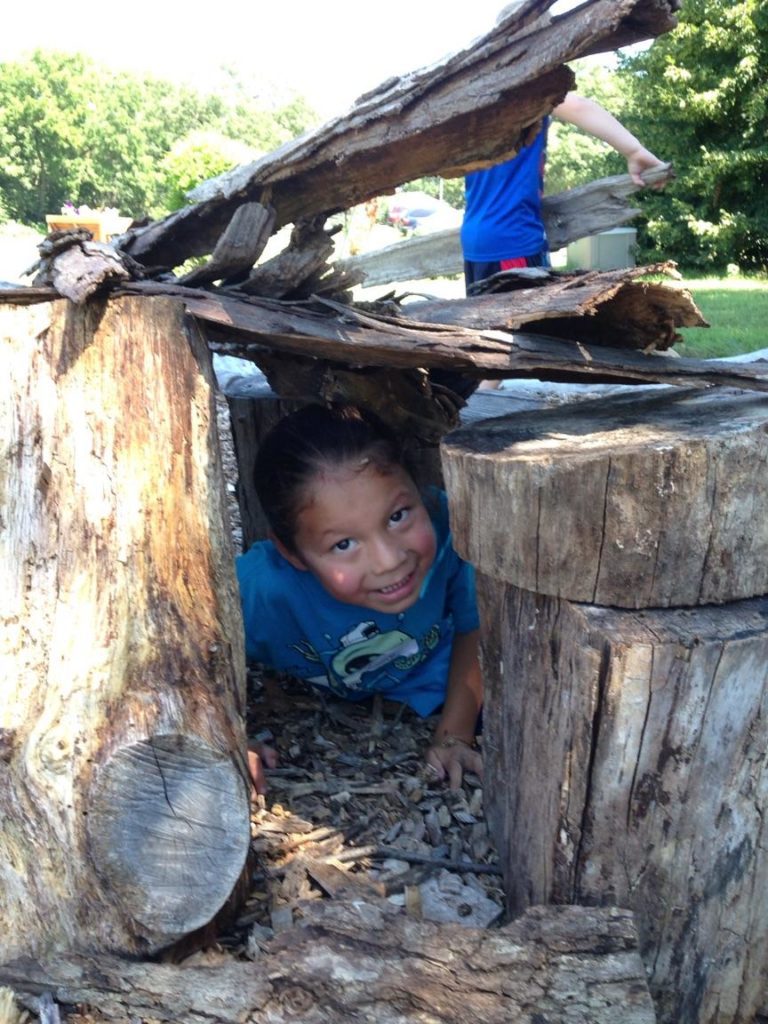 They surveyed the site, researched the Nature Explore concept and requirements and presented their individual plans to our committee. After considering aesthetics and how the plans would enhance the beauty of our site, we then chose the best of their plans in the construction of Pilgrim Heights Nature Explore Classroom.
Regional materials have been used throughout. The entrance feature was designed and built by the Meskwaki High School art students. Our local quarry donated river rock and natural stones. Logs and mulch from our wooded area were incorporated. It was also important to us that the volunteers who mow our property had enough space between the classrooms to mow easily.
Our Nature Explore Classroom gets it primary use from our Summer Camp programs, but it is also utilized by local groups such as Day Cares, Schools, and Birthday Parties.
This will be our fourth season for our Children's Garden. We're a bit behind with planting this year due to winter staying a bit later than usual, but there will soon be potatoes and onions in the ground. Last summer, a favorite activity of our day campers was digging for potatoes!