Pinnacle Presbyterian Preschool
We have continued to care for our Outdoor Classroom by maintaining and updating our spaces. Our sand area is still a favorite play space for the children with the water pump and endless opportunities for exploration and sensory play. We have purchased new gross motor building and manipulatives for children to have meaningful play experiences outside.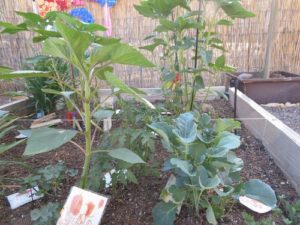 Our garden area has also been a significant focal point. After an abrupt ending to our school year last year, our garden was in definite need of some love recovering from our hot Arizona summers. This year the children in one of our Pre-K classes decided to replant in our garden area and have been tending to the plants.