Poe Cooperative Nursery School
We were thrilled to be awarded a garden grant last May by the Garden Club of Houston. It enabled us to spruce up our entry beds, improve and add more vegetable gardens and plant fruit trees and more native plants.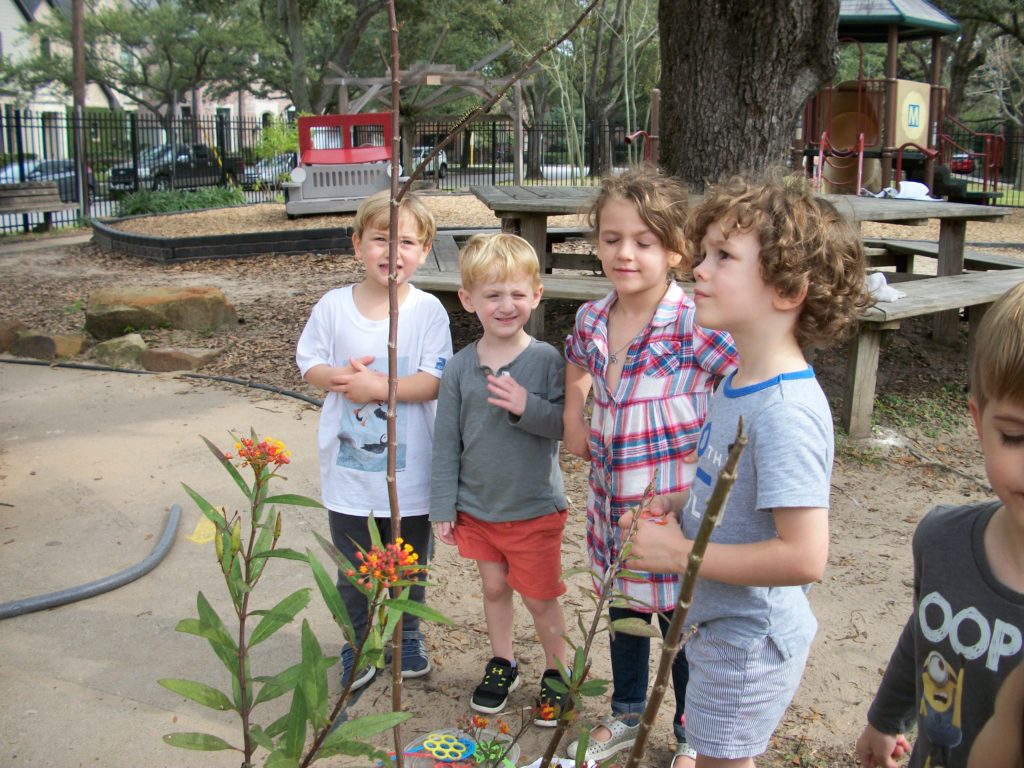 We got started in the Fall and planned for Family Work Days in the Spring. The pandemic eliminated those fun family workdays but we still managed to get our improvements accomplished. We are very grateful to the Garden Club of Houston and look forward to watching our improved gardens flourish. The increased number of pollinator plants and native plants certainly contribute to our outdoor classroom habitat.
We also added a new play setting, which we envision as a cozy nook like a fairy garden. We planted native ferns lined with an assortment of pretty rocks and set up logs for intimate seating. We'll provide a basket of babydolls and accessories or fairy toys or other items for the children in this area. The location allows for a sense of privacy while allowing supervision.
Now, all we need is to have our children back. We all learned the hard way that it is the fun play of children and interaction with families that really bring our outdoor classroom to life. We have missed our Spring workdays, our Rodeo cookout, the New Families Welcome Party, Mother's Day and our end of year celebration, all of which we usually enjoy in our outdoor classroom.
We are crossing our fingers for a healthier, happier new school year. It's good to know that our outdoor classroom can safely accommodate a large group while smaller groups go inside briefly to cool off. The new school year presents many challenges, but our outdoor classroom expands our options.