Pollywogs Nature Playschool
The work that began eleven years ago transitioning my property to a Nature Explore Outdoor Classroom has allowed me to have a wonderful natural space for children and I have never been more grateful for this transition than this year when COVID-19 became a reality.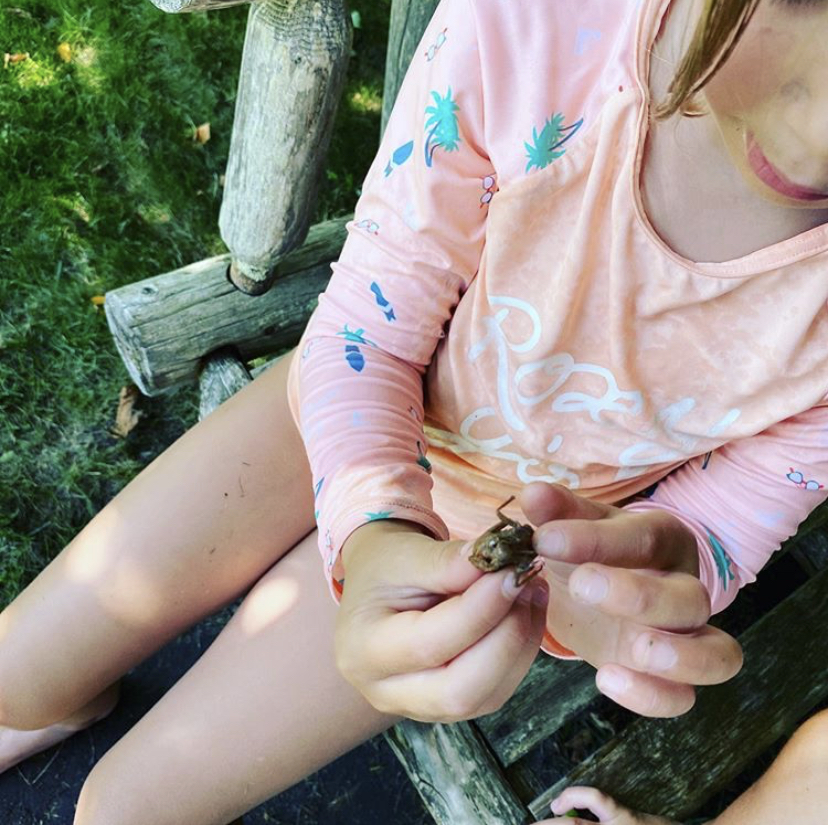 In addition to having our Outdoor Classroom, we would normally head off-premises to forests, woodland areas, harbors, and other natural areas. Currently, the State regulations put a halt to that due to the pandemic.
When I was able to reopen for Nature Camp this summer I was beyond grateful for all the effort and work put into having our Nature Explore Outdoor Classroom, it is our natural sanctuary and campus. We truly have everything we need here to immerse ourselves in the natural world every day. The children create endlessly and engage in STEAM activities with natural loose parts and engage in flow learning while deepening their connection to Mother Earth and one another.
Every day the children engage in unstructured nature play which includes the discovery of roly-polies under stump logs, caterpillars, and other minibeasts who make their home here, birds at the feeder, raptors soaring above the perimeter of the property and so much more.
Our 2020/2021 school year plans include being outdoors 100% unless hazardous with a small stable group of six children throughout the week. All the evidence is pointing to outdoor learning as the safest and healthiest option along with stable groups with no overlap of teachers and/or children.
We have been following a Forest Kindergarten Model for some time now with 75% outdoor nature immersion time so the transition will be minimal. We are set up for this and extensively trained for it as well. I would like to thank the families in my program for their abundance of support, commitment, and excitement for this model!