Pollywogs Nature Playschool
We have had another wonderful year utilizing our certified Outdoor Classroom. We spend at least 75% of our day outdoors immersed in nature in all types of weather sun, rain or snow, year round.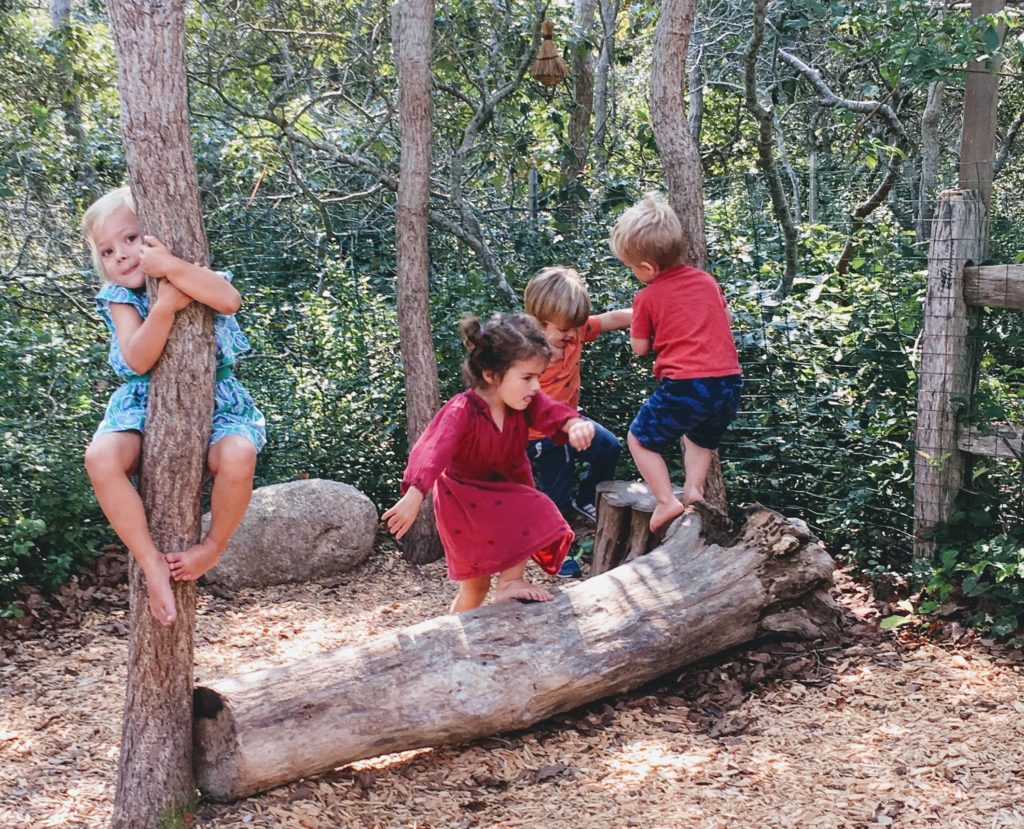 Several new features were added to the Outdoor Classroom this past year. Children now follow a tree cookie path from one area to another. A bamboo teepee was added to the garden to grow beans, peas & morning glories. The children grew the plants from seed, then transplanted the seedlings & then sat in the teepee, enjoying their harvest. They also harvested seeds for the next growing season. The Class of 2017 gifted me with a beautiful miniature pear tree in honor of Teacher Appreciation Day, which was planted in the garden. It will bring years of learning and joy. In addition, my talented husband built a beautiful mud kitchen from repurposed wood, an old kitchen sink & pallets and situated it in the garden under the wisteria vines.
I would like to thank the Cook Family for donating the tree cookies for the pathway. I would also like to thank this year's class of 2018 for gifting me with strawberry and herb plants for the garden as well as a very generous gift certificate to Surfing Hydrangea Nursery.
In addition to running my preschool in 2017, I became a board member for ERAFANS(Eastern Association of Forest & Nature Preschools). I love being an advocate for immersive nature play! My little school program & certified Outdoor Classroom is actually featured in a webinar for nature-based programs, it is offered nationally & abroad. Having started this journey into a true nature-based preschool program ten or so years ago, it is exciting to watch this niche suddenly grow and witness the praise & acknowledgment for this type of education. The research that is out there proves kids need nature as much as nature needs kids!