Purple Tree Kids
This last year I have added several things to our space. I added a chalkboard to our art space and a chalkboard calendar was added as we do most of our daily activities outdoors.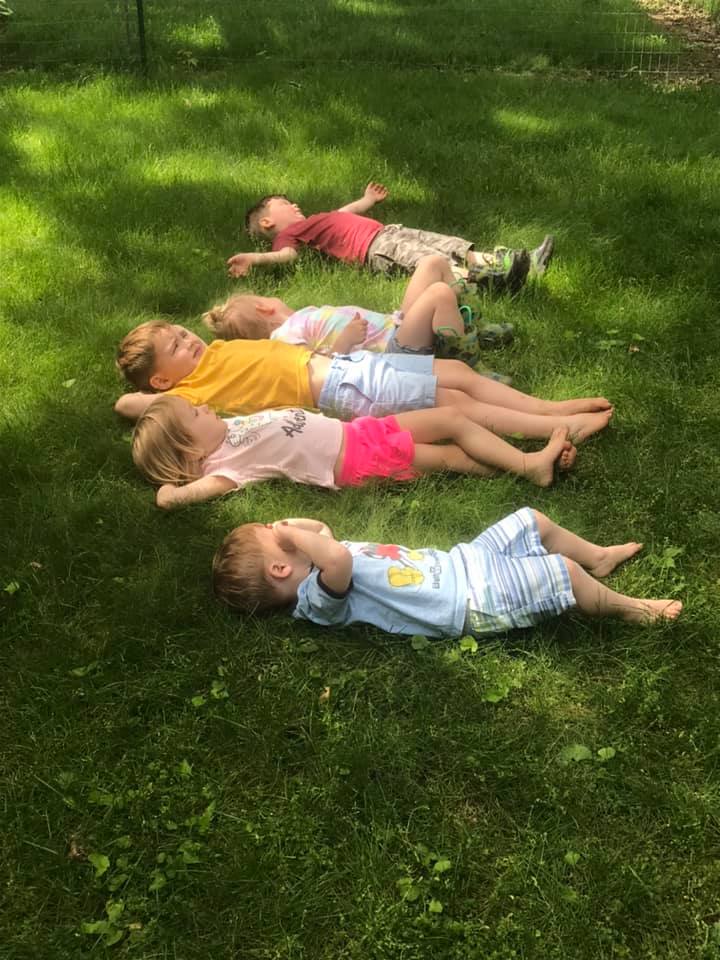 A new paint wall area was added to this space as well. I added a rain gauge and thermometer for observation as well as homemade scales to compare weights of sticks and other natural materials. A music wall was added to the music and movement space.
We have been learning the importance off pollinators and added a bee waterer, pollinator garden, and a hummingbird feeder. We hope that our sunflower garden will take off next year! We now have a dramatic play area with a tent, stump seating and explorer items such as binoculars and magnifying glasses. We recently acquired a retired boat that we also use for dramatic play. They love finding long sticks to use as oars and fishing poles. A slack line was added to the climbing options.