Roots and Wings
We believe a lot of learning can take place outdoors. Our site is unique in that carefully designed outdoor centers replicate each part of our indoor curriculum.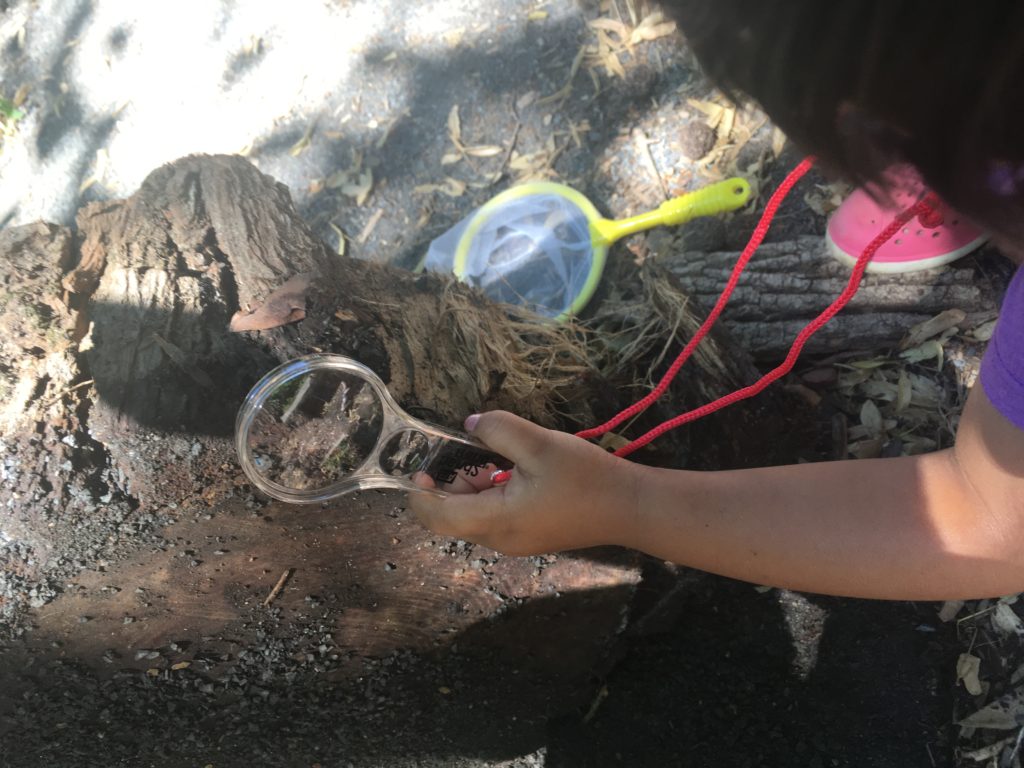 Upon entering our site, children can stop to check out what's happening in our school garden. Storytime might be happening in our outdoor gathering area where tree stumps of different species are scattered around a mature tree. Our raised building platform helps define the space where children are building large creations with our outdoor wooden hollow blocks while other children are collaborating on acting out a scene in our dramatic play kitchen area. A teacher is interacting with a group of students at our newly integrated loose parts area, which holds carefully curated collections of recycled and natural objects. Here you find baskets of pinecones, twigs, pretty stones, and wood shapes to name a few. They might be using them to support their imaginative play or quietly arranging them on a wood table designated for such parts. Our large easel in the art area is home to children painting outdoors.
We have engaged each classroom with their own planters, soil and seeds of various flowers and herbs to grow. The children chose which plants they wanted to grow and helped in the planting process. We regularly over-see the development of plants and how well they are growing. Each child takes turns watering them each day. This is included in our regular maintenance of our garden area.
A huge, mature oak tree gracefully shades much of the yard and provides us with a constant reminder of the power of nature! The Outdoor Classroom is a special place.