Roots of the Future Montessori School
Our school has been in business for eleven years. Our primary goal was to get children back in touch with nature. Our curriculum is heavily based on nature education and being environmentally conscience.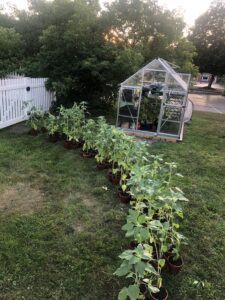 We are in the process of joining a start-up business in our area to provide a drop-off site for compost at our location. We hope to reach community members that would like to compost but do not have the means to do it at their homes. We are also in the process of forming a community garden for our community members who would like to grow their food but do not have the resources or the means to do so. We are offering our raised bed gardens to help support this cause. All of this is in addition to our 7.5 acres of outdoor Nature Explore Classroom and hiking trails.