Sacred Heart Villa-Clelia's Outdoor Classroom
Sacred Heart Villa's outdoor classroom is about experiences with the natural world and encountering creation. These experiences both planned and spontaneous allow the child to observe, grow, learn and understand complex structures around them.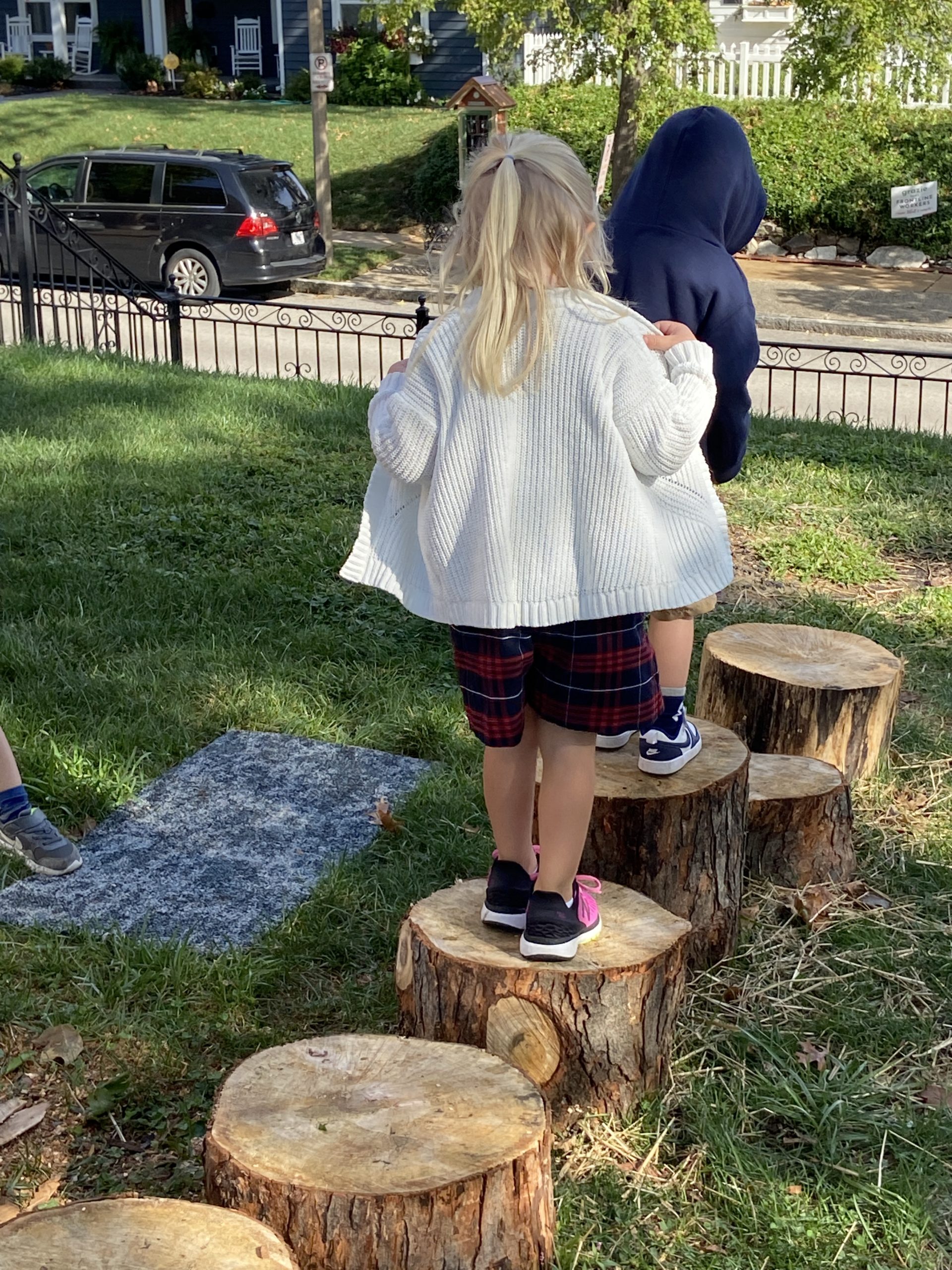 Children enjoy time planting, harvesting, tasting, and observing the garden areas. During the past month children have been fascinated as they found caterpillars crawling on the parsley plants. Many classes took caterpillars into their classroom and watched them go through their life cycle. All areas of the curriculum blended into this learning. Some classes are continuing with the theme and others are just beginning. It is so beautiful to see the children so excited about learning. Parents have commented that their child has shared experiences at the dinner table. As educators the transfer of a shared experience is so important.
At Sacred Heart Villa we are fortunate to have an outdoor classroom committee who helps to plan for needed projects. Currently, we have parents and grandparents who want to help us with building a musical area for the children. I wish to acknowledge these volunteer groups that help us with planning and maintaining areas of our classroom.
Finally, I wish to acknowledge our partnership with Forest Park Forever and the Litszinger Ecology Center who provide field trips and experiences for our children in beautiful natural settings.
Nature has given us so much from the very beginning of time. As educators, our outdoor classroom provides a framework for us to teach the youngest children the importance of nature and to respect all of creation.
The message is quite simple; but the lifetime of experiences and memories with nature is a lasting treasured gift.