Scarbrough Center
Our outdoor classroom has never been more important than it is this year! With the pandemic, we are spending more time outside than ever!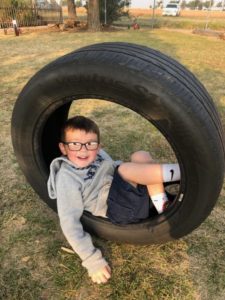 We have added shelving, tires, fabric and dinosaurs to the classroom. We also rearranged some of the areas to make them more accessible to children. We were still able to get some gardening in and grew some huge tomatoes and zucchini along with squash and peppers!
Our outdoor classroom features many areas and domains for children of all ages. You can see children exploring our sand and water areas, building forts with blocks and blankets, reading under a tree, playing musical instruments, pretending with dinosaurs, climbing our play structure, balancing on a log, hopping from stump to stump, riding trikes, and watering the garden. What a magical place to watch children explore!