The Nature Explore Classroom at
Southern Heights Food Forest
This November, as the leaves fall and the winds whip through our Nature Explore Classroom at Southern Heights Food Forest, I can't help but reflect on a year filled with growth, strength, connection to the land.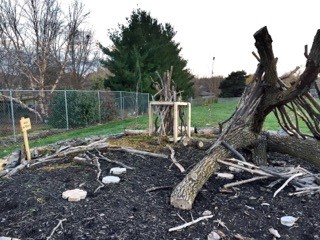 Southern Heights Food Forest is a 2-acre space just south of Southern Heights Presbyterian Church which includes Nebraska's first "Food Forest," a Nature Explore Outdoor Classroom, urban agriculture plots, and community garden plots. Built to be a catalyst for grassroots community development, here children play safely and families learn about the value of community and food grown locally. It is a place for people to connect to each other and the earth.
We broke ground on the Nature Explore Classroom two summers ago and took the last steps towards certification this October. We want children to feel successful when they create and play in this space. We want them to see, touch, smell and feel a variety of natural materials to support their creative minds.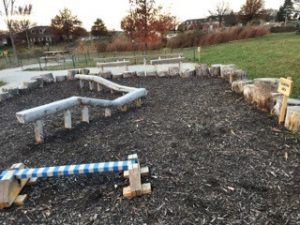 The Southern Heights Food Forest provides a place for children and families to connect with the native Nebraska landscape while experiencing sustainable gardening practices. It is a place for young and old to learn to love our land again.
Address
5750 South 40th Street
Lincoln, NE 68508