Southwest TN Child Care
Resource and Referral
Therapy and Learning Center
Over the past year, we have added additional plantings to the landscape in order to have more color and attract more butterflies, birds, and other creatures for all to enjoy. We added stumps to the gathering area for use during group time or as the children would like to use them.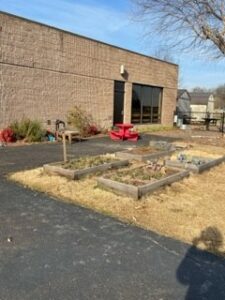 We included a reading area to increase the ability to bring the indoor learning environment outdoors for the purpose of literacy.
The county's Master Gardeners assist with checking the plantings periodically to make sure they are still growing as appropriate.