St. Ambrose
University Children's Campus
Our outdoor environment is as unique as the project approach based philosophy of teaching we hold dear.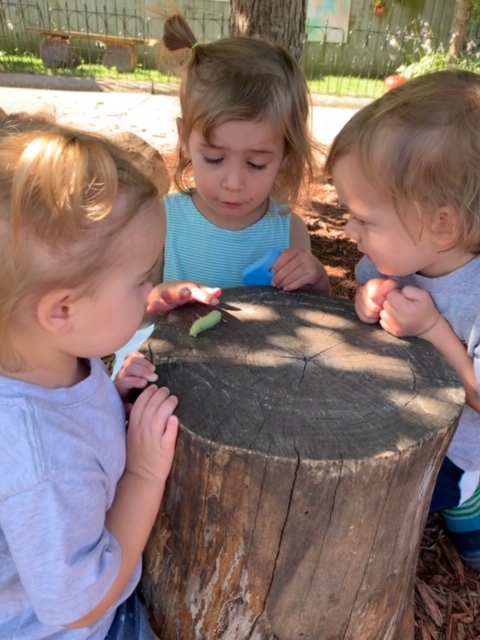 Our outdoor classroom not only supports the teacher's planning and extends learning from the classroom to outside, but it also provides opportunities for the unexpected projects we didn't plan for! Our toddler classroom discovered the tiny bumps on the milkweed, and soon we were off on a new investigation. Children have compared the worms they found outdoors to those caterpillars that became beautiful butterflies! They are asking questions and making connections to real experiences on our playground every day.
The addition of the new water wall has also taken learning to a new level and allows us to extend the exploration of ramps and pathways outdoors in the winter months. Parents have donated and completed work on our playground, including restaining/sanding the pergola and infant area, weeding our many garden areas and organizing supplies. This playground has also allowed us to share new ways of teaching with the many practicum students that come through our program.