St. Ambrose
University Children's Campus
The St. Ambrose Children's Campus outdoor area, called the Beehive, is looking to improve and add additional resources to continue to enhance children's engagement and learning. The Beehive currently hosts several areas that are reflective of our classrooms such as a house and mud kitchen, art center, outdoor library, easels, water wall, and sensory tables.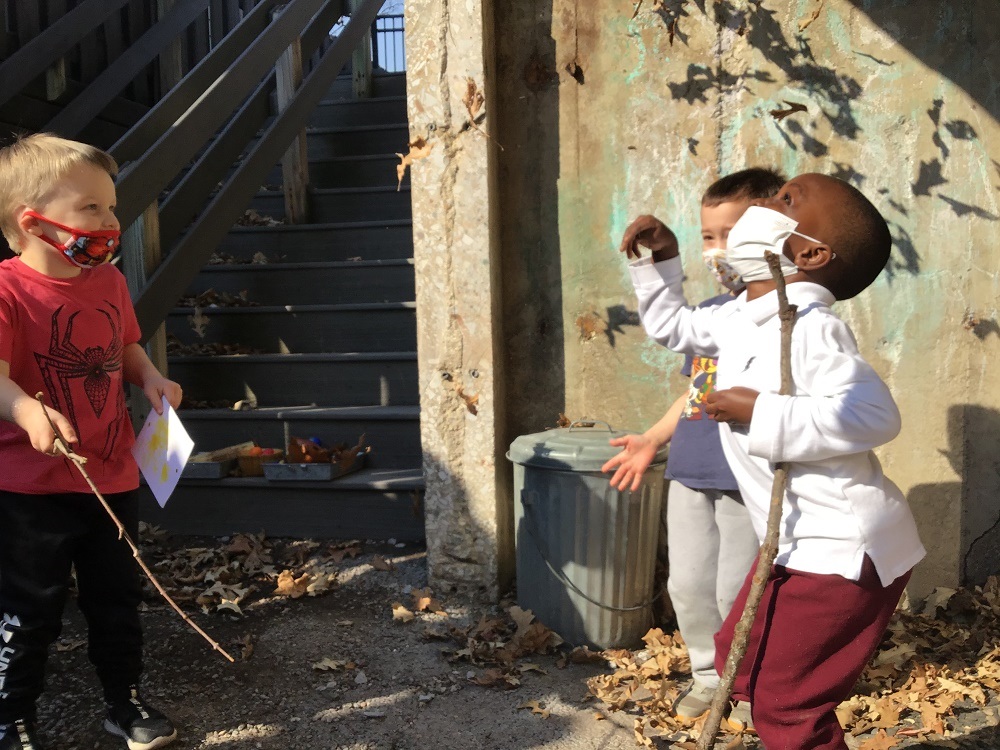 We are expanding our science center with the addition of materials for investigation, reasoning
and problem solving demonstrated through the use of magnifying glasses, scales, tools, and
containers. In the spring, we plan to create a living teepee with the children. In doing so, we can observe vines and plants as they grow and produce flowers or fruit, or simply sit inside and enjoy a quiet moment. We would like to purchase an Outlast Cascade Water Play system to encourage creative play and learning through the senses utilizing water, sand and mud.