The Nature Explore Classroom at
St. David's Center for Child and Family Development
St. David's Center for Child and Family Development is a place where all children learn and grow together. Our organization works with 4,400 individuals across the Twin Cities Metro, 300 of which are served at our Minnetonka, MN location which is also home to our Outdoor Classroom.  Our inclusive school environment allows children of all abilities to thrive together in the classroom. We wanted our outdoor classroom space to be no different.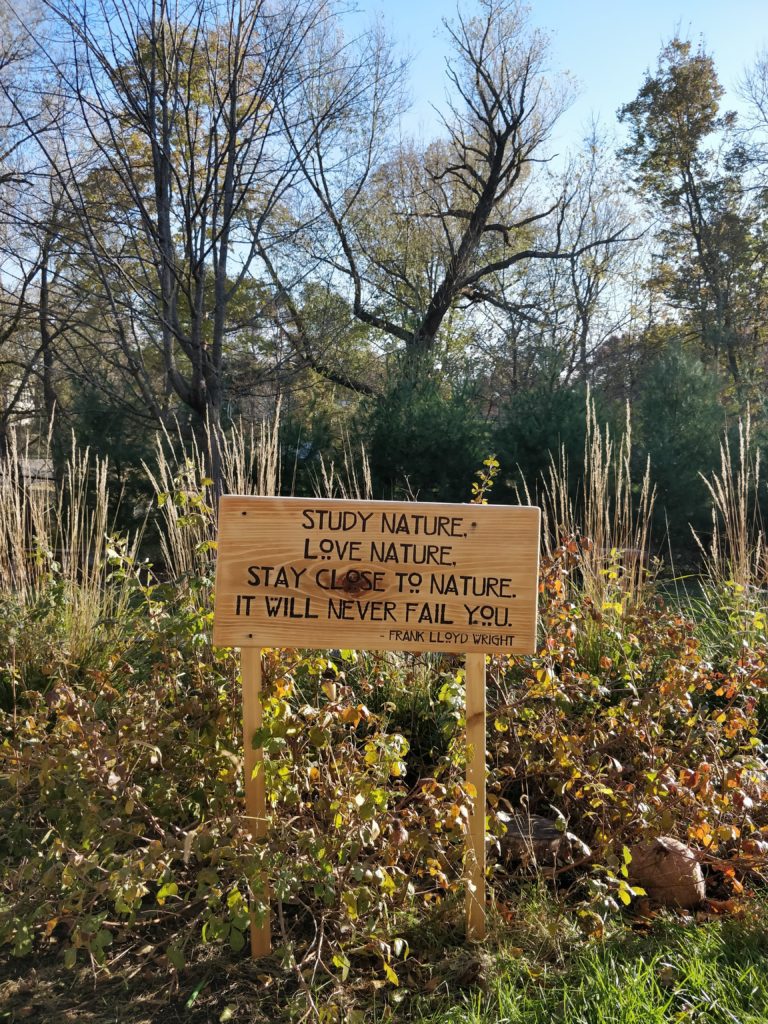 The St. David's Outdoor Classroom was developed by teachers who saw the need for an outdoor classroom space for children in lieu of a typical indoor classroom. The space itself was developed by a landscape architect who donated their time by helping think through a layout that would be as functional as it would be accessible to the population of children using it. Through the work with teachers and children using the space, the outdoor classroom took shape and is well-loved with daily use by a number of our classrooms and children.
Our classrooms and facility reside in the Minnehaha Creek Watershed District which gives us up-close encounters with the flora and fauna who reside nearby. The digging area in the classroom offers us a chance to find worms and toads in the warmer months, while the evergreens lining the south end of the classroom bring a fun aspect to fort building during the winter.
The outdoor classroom has been transformational in the learning of the children at St. David's Center; offering children the space and natural environment in which children learn best.

Address
3395 Plymouth Road
Minnetonka, MN  55305