The Nature Explore Classroom at
St. Francis Episcopal Day School
"Heaven is under our feet as well as over our heads." This inspirational quote from Henry David Thoreau was used on the front cover of the program to dedicate "The Woods."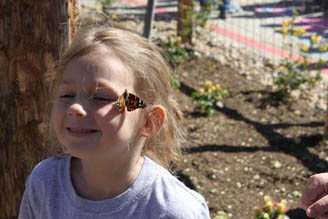 This certified Nature Explore Classroom was built to reach a multi-aged range of children from 18 months to 14 years. The design and focus of the outdoor space allows for interdisciplinary teaching. The innovative faculty is finding creative ways to use all the areas for a variety of subjects. Located in a central portion of the property, activity is visible by the Primary School, the Athletic Department, the Middle School and the Lower School students and teachers.
A local landscape architect was consulted to help design the space with native plants. Over 80 percent of all the plants used are native to Houston and south Texas so as to increase their chance of survival, especially in the hot summers when most of the staff is not on campus. Located in a neighborhood, the school went to great lengths to enhance the beauty of their property with "The Woods". Using input from faculty, parents and students, the ideas and inspirations of all were incorporated to enhance the children's experiences.
A large cedar log entrance welcomes you to "The Woods" where children may move about freely through the areas to climb, play; to discover gardens, music and art and to imagine. Fungi, beetles and frogs may be interesting one moment, while playing melodies on pipes brings joy in the next.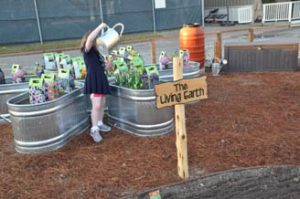 One of the goals was to involve the entire school community in the outdoor classroom. With building and workdays, a dedication and many ongoing activities, "The Woods" will be bustling with activity all year round.


see most recent
Address
335 Piney Point Drive
Houston, TX 77024