St. Mark Lutheran Preschool
We are so proud of our Nature Explore Classroom! We've worked hard to transform this into a beautiful place for children to grow and play.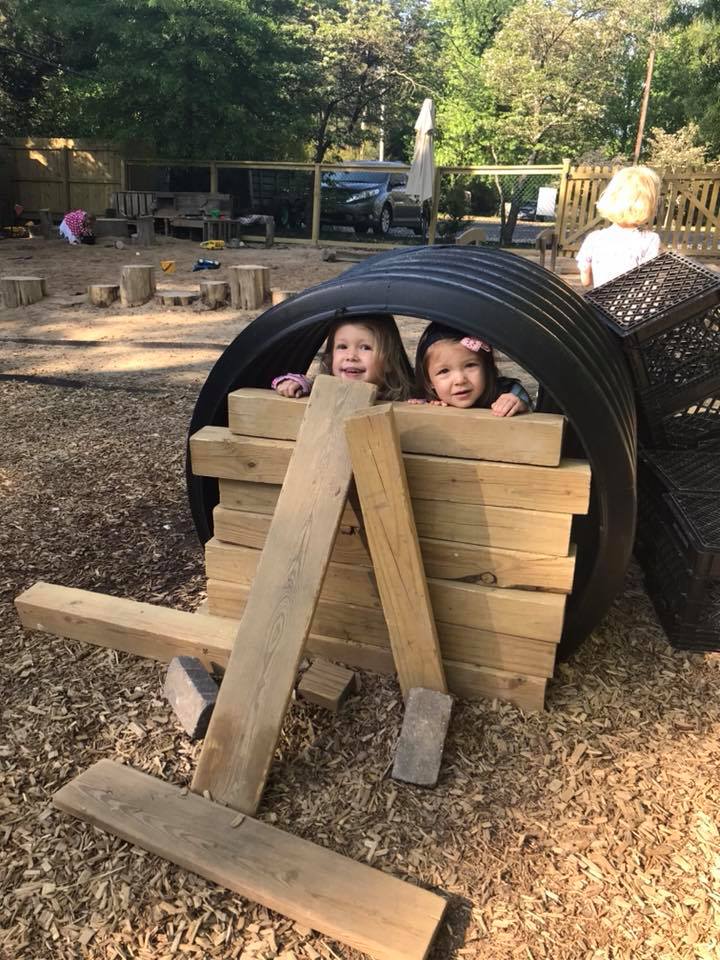 Throughout our first year of certification, we've maintained the individual spaces we created and worked on enhancing each space. Our school believes that time spent outside is not only enjoyable but is an integral part of children's growth and development.
Gardening has been an area that we've worked hard to enhance and incorporate more into our space. We started with simple herbs and a few vegetables in our raised beds. As the year progressed, we added additional herbs, a variety of vegetables, and a wide variety of flowers. When choosing what to plant, we thought a lot about the viability of plants as well as the sensory experiences they would provide our children. Children have been an integral part of planting, caring for and harvesting.
We've also added a butterfly/rock garden in memory of one of our former students. This has become a favorite place for reading, playing fairy garden, and adding rock art created by children. St. Mark Lutheran Preschool's Nature Explore Classroom has become well regarded in our community and admired by all who visit. We are excited to promote time spent in nature and to be a part of such a wonderful organization.