St. Vincent Early Learning Center
Over the past year, St. Vincent Early Center has realized the value of our Nature Explore Classroom even more. When the pandemic began to spread through our region, we relied more and more on our outdoor spaces. We viewed our spaces as a place where children could have authentic connections with nature, in a world that was having to disconnect more and more because of the spread of the virus. We also began to use our outdoor spaces as a strategy to prevent outbreaks or the spread of the virus.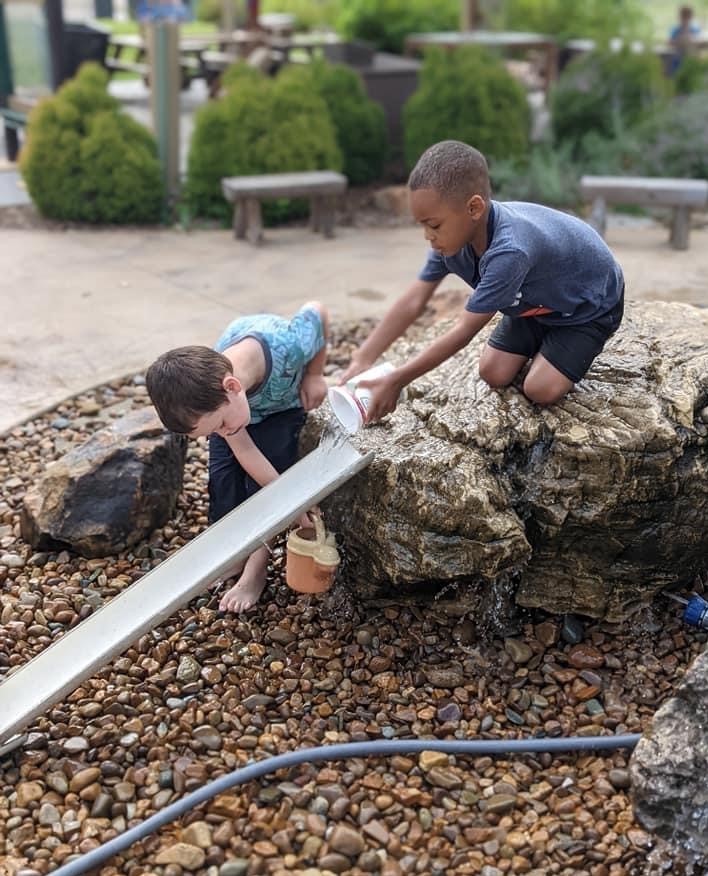 Because of the increased value seen in our Nature Explore classrooms, the school began on a journey to renovate more of our outdoor spaces. With the support of families, our community, and the staff of St. Vincent's, initial plans and designs have been created for more of our outdoor spaces. We are incredibly excited about the opportunity to expand our nature spaces for our children and families.