Sunflower Preschool
At Sunflower Preschool, we continue to engage young children in our thriving and dynamic outdoor environment, our Nature Explore Classroom.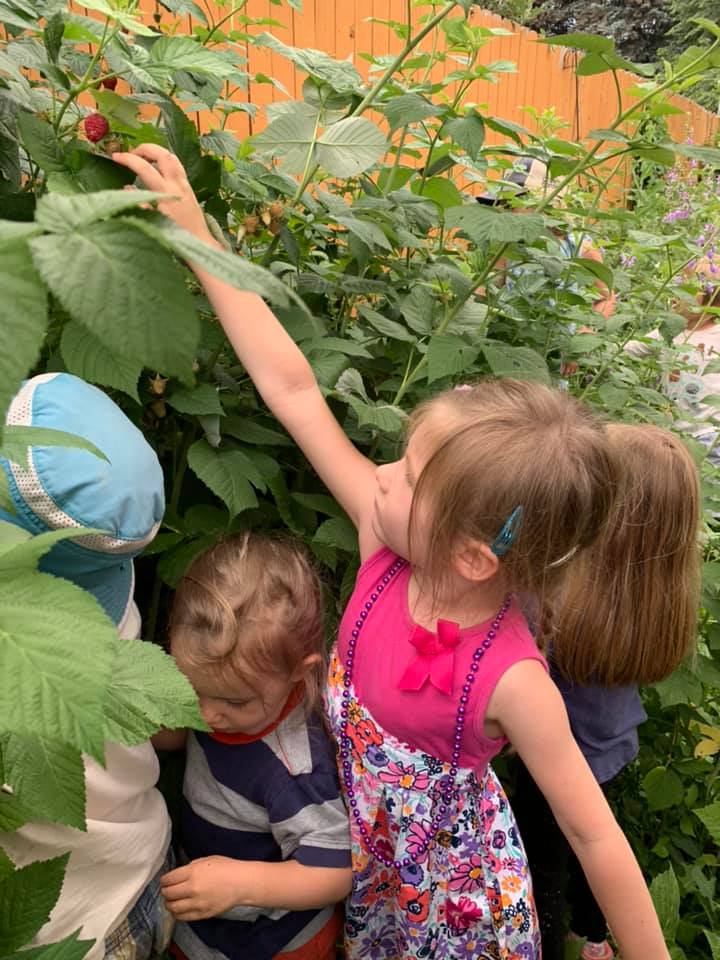 In the past few years, we have enhanced our space by creating a Mud Kitchen for children to engage in messy play while building their immune systems, designed a reflexology path for children to take a sensory-stimulating walk, and have continued to plant organic herbs, vegetables, fruit, and flowers, all of which the Sunflower Children help to plant, water, weed, and harvest. The Sunflower children take great ownership and pride in our outdoor space. Their enthusiasm for a recently budded tomato flower, ripening grapes, or swaying sunflowers in the breeze is truly contagious. This summer, we were fortunate to have an abundance of cherries, raspberries, mint, and carrots to harvest!
This year, Sunflower was grateful to participate in the Farm to ECE Program, funded by Boulder County Department of Public Health. Through this program, Sunflower has received an abundance of organic fruits and vegetables on a weekly basis, as well as additional resources. We utilize these produce boxes for our weekly snack, food tastings, art projects, and are even able to send home extras to parents and teachers. The program also generously donated a self-watering farm tub to Sunflower! We planted a "scratch and sniff garden" in this tub so children can touch, smell, and experience the beauty of fresh herbs at school. Currently, we are growing lavender, sage, lemon verbena, rosemary, and lemon thyme. Participating in this program has been a natural fit for Sunflower, and has enhanced our existing commitment to providing organic fruit and vegetables to the children, as we continue teaching them about where food comes from. Connecting children to nature by teaching them about how to care for a garden and then see and taste its harvest, is an incredible way to deepen their connection to the earth and all it provides.